The long periods of time spent at home over the last 6 months have given lots of people the time to finally clean out their overflowing cupboards and free their homes of unused items. But did you know that decluttering is also really good for your mental health – and could help save little lives too?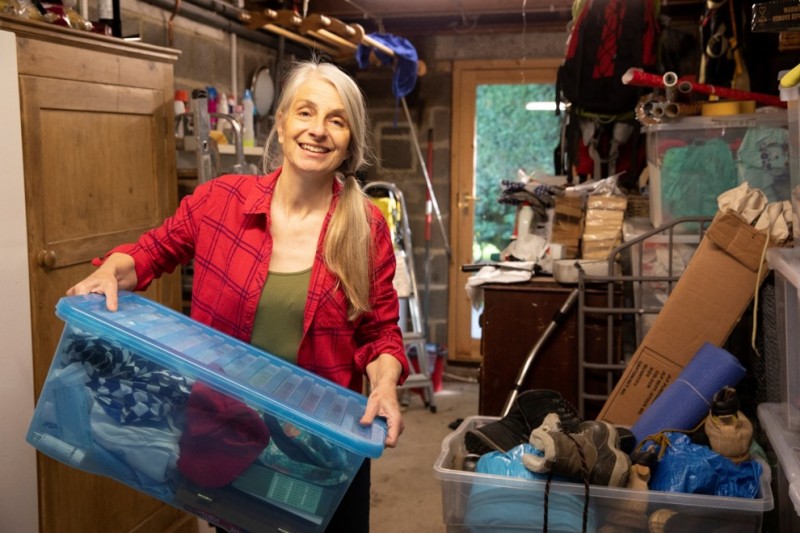 Clutter is something many people struggle with. In addition to wanting a more orderly home decluttering can also be a useful strategy when you are seeking a sense of control. And at time of so much change and uncertainty, control over our lives is something many of us are craving right now.
How clutter affects your mental health and wellbeing
Research tells us that physical clutter can negatively impact on our emotions and our general wellbeing – and our ability to process information, cope with stress and focus.
Organising our spaces improves our mental acuity and processing capabilities, this is because it requires our brains to plan, order, sequence, make decisions, overcome anxiety about decisions and overcome procrastination. It can also increase confidence and energise us by giving us a fresh start to move forward.
Living in a cluttered environment, on the other hand, can increase our stress and anxiety. A study from the University of California found that people who felt their homes were cluttered had higher levels of the stress hormone cortisol through the day, and those who didn't feel their homes were cluttered, had lower cortisol levels during the day.
So how does decluttering help save little lives?
Once you've made the decision to start decluttering, consider donating your preloved clothes and household items to our clothing collection and recycling program.
The Red Nose Clothing and Collection program is a social enterprise within Red Nose. We collect your preloved items and then recycle them for you. Every dollar we make through the program is reinvested back into our research and education programs to help save little lives.
Our program currently runs in Adelaide and Melbourne. We partner with retailers, schools, aged care and households to collect and recycle preloved clothing, apparel and household items.
Good for you – and great for the environment
It's not just about your own health and wellbeing.
The equivalent of one garbage truck full of clothes is burned or dumped in landfill every second. In total up to 85% of textiles go into landfill each year, which is enough to fill Sydney Harbour annually.
Red Nose Clothing Collection program helps divert 317.5 million kilos of clothing from landfill each year. This is really important to us because environmental sustainability is vital for future generations – and protecting the little lives we all care so much about.
Getting started with your spring clean
Start with items you haven't used in a year or more
Don't hold onto possessions out of guilt – just because it was a present, doesn't mean you have to keep it.
And if you live in Adelaide or Melbourne, bag up the items and call us to organise a pick-up by our Collection Crew. If you live in other states, call your favourite charity op shop and ask them to collect the items.
Our Clothing Collection and Recycling Program current operates in Victoria and South Australia. We have big expansion plans for the program. If you are interesting in getting involved, contact us at info@rednose.org.au. Learn more about our Clothing Collection and Recycling program.