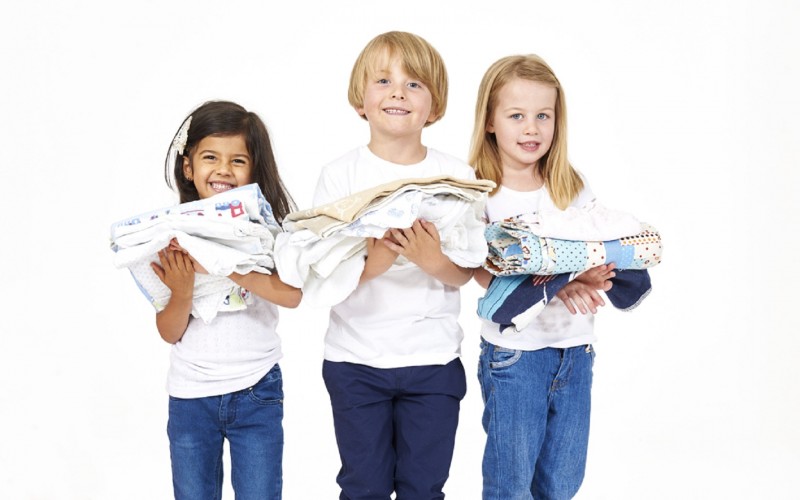 What is Clothing Collection & Recycling?
Red Nose Clothing Collections is a social enterprise within Red Nose. We collect and recycle pre-loved clothing, accessories, and household items in Victoria and South Australia.
Every dollar we earn through the program is reinvested into our research and education programs and support services for families impacted by the death of a baby or child.
How does it work?
You donate your pre-loved items via our red bag network or in-store, and we recycle or resell the items through our network of Savers partner stores. You book a pick up or put your clothes out in the big red bag provided to households across Melbourne and Adelaide.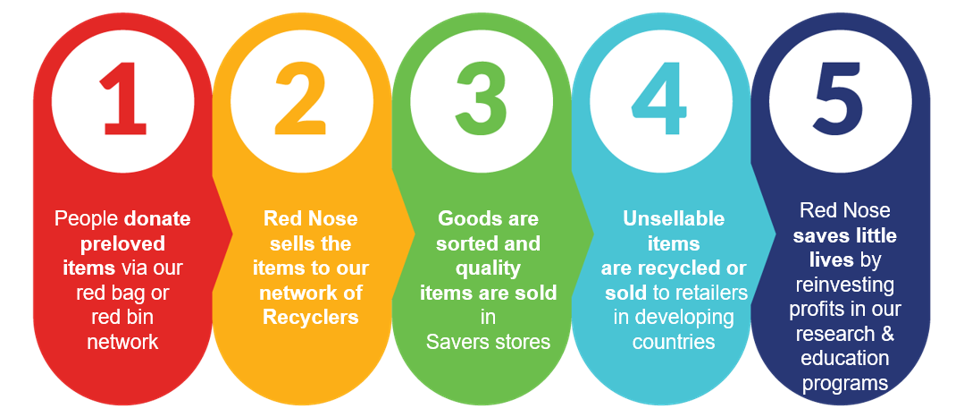 Items we accept
We accept pre-loved clothing, apparel, scarves, belts and other accessories, shoes, linen and manchester, and small household goods.
Items we can't accept
There are some items that we can't collect these include large pieces of furniture, mattresses, car parts, construction materials, damaged items, flammable items such as gas bottles and any items that contain fuel, hazardous items such as car batteries, paints and chemicals. Download the list of Items that we can't collect.
Frequently Asked Questions
Download the list of frequently asked questions including the items we accept, how to make your donation, and how to arrange a pick-up.