SMS4DeadlyDads has officially launched in the Kimberley! SMS4DeadlyDads sends short texts with tips, info and support to soon-to-be and new First Nations dads.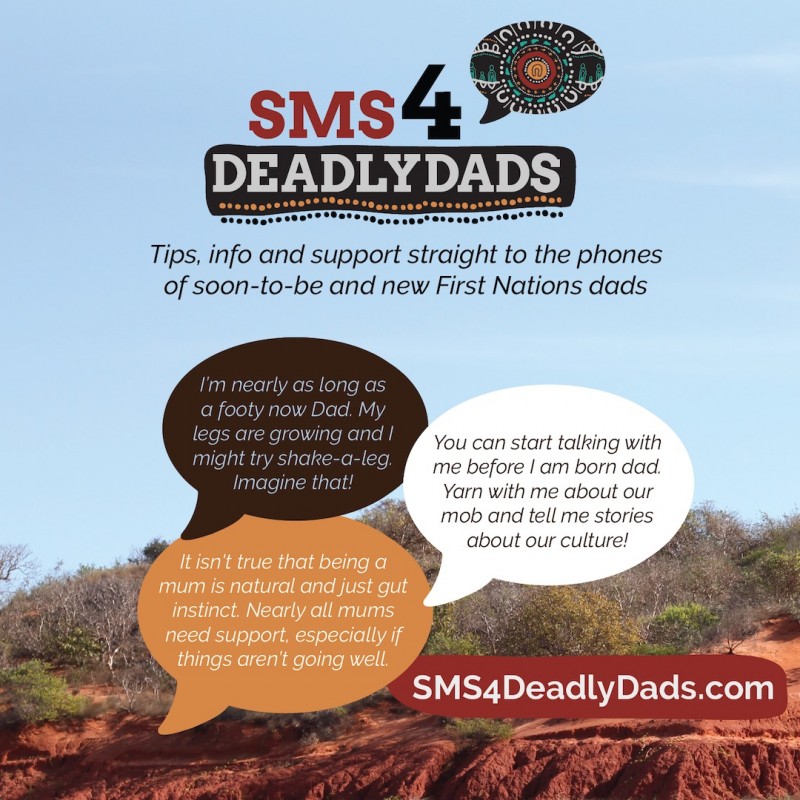 SMS4DeadlyDads was first developed as a research project at the University of Newcastle (SMS4dads.com). The messages have been co-designed in consultation with an Advisory Group of senior First Nations men representing Aboriginal Controlled Health organisations. First Nations dads have also contributed to the messages to ensure they are culturally appropriate and hit the mark with dads.
How does it work?
Dads can join up online at SMS4DeadlyDads.com – it's easy and FREE!
Three text messages are sent to dads each week from 12 weeks into a pregnancy up until bub turns one.
The messages are brief and to the point and talk about:
Bonding and your baby's development
Working as a team with your partner
Looking after yourself and getting help if things get stressful
We need your help to let dads around Australia know about SMS4DeadlyDads. If you know of a mate who is expecting a bub or has a child under 12 months old – make sure they know about it.