Students living at Scape residential accommodation can now donate their pre-loved goods that help to generate funds for Red Nose.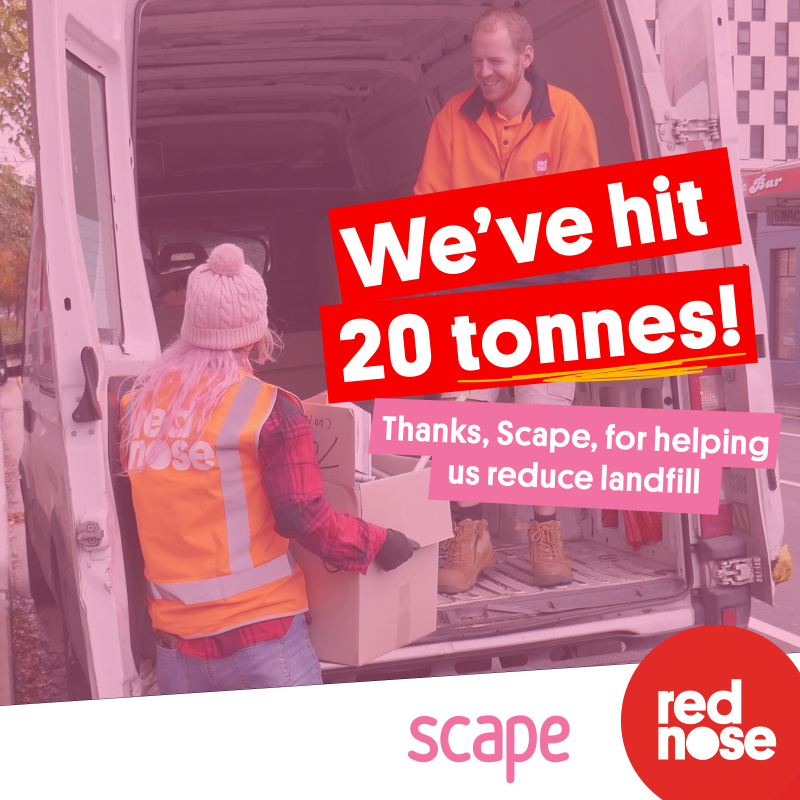 Students living at Scape accommodation are being encouraged to donate their unwanted goods to help raise funds for Red Nose.
As part of a new and exciting partnership with Scape - Australia's largest provider of student residential accommodation – Red Nose clothing bins are now available at more than 20 Scape buildings located in South Australia, Victoria and New South Wales.
The clothing bins are part of the Red Nose Clothing Collection and Recycling Program which helps recycle and resell pre-loved clothes and household goods with proceeds going towards programs that provide bereavement services to support families and save little lives.
Help fund research, support families and save little lives