What a ride! A huge thanks to the wonderful, dedicated cyclists who embarked on the two-day ride from Sydney to Canberra to raise funds for Red Nose Australia and The Stillbirth Foundation.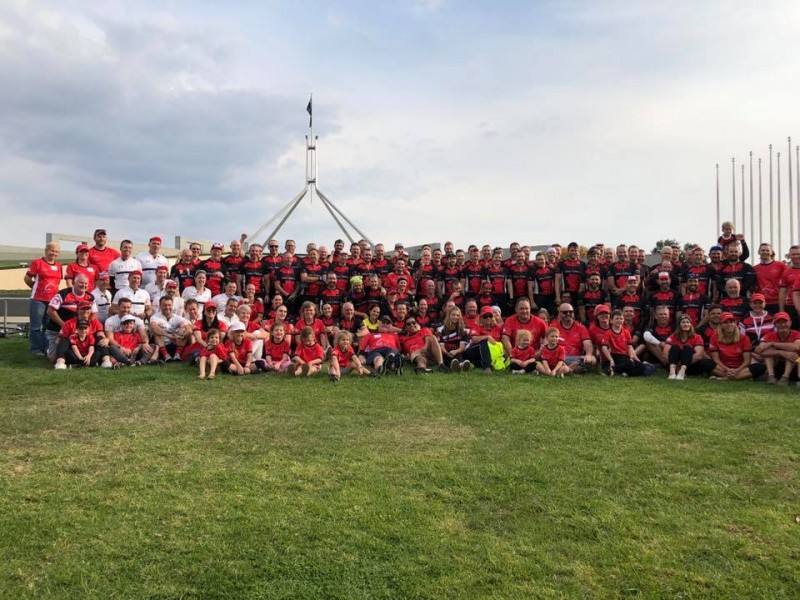 The Sydney2CAMberra bike ride left Sydney on Friday 12 April, finishing in Canberra with a Finishers Function Saturday night.
The annual event is in memory of Cameron Belfield, who was tragically born still in September 2011.
Funds raised through the event help Red Nose Australia fund vital lifesaving research and provide free 24/7 bereavement support to anybody impacted by stillbirth.
Red Nose Chief Executive Officer Keren Ludski said the event was a fantastic community initiative that allowed bereaved families to honour their children.
"It's events like the Sydney2CAMberra ride that truly shows you the power of community and togetherness in uniting people for a cause. Through the efforts of everyone who has been involved in this event, we can continue to fund research to stop this tragedy from happening to another family; and to provide support to those who need it. We are so incredibly grateful"
While the total fundraising amount is still to be confirmed, it is expected that the event will raise $300,000 for stillbirth research, bereavement support, and education.
Check out these fun photos from the event in the gallery to the right.
It's not to late to donate. Visit the Sydney2CAMberra fundraising page for more info.