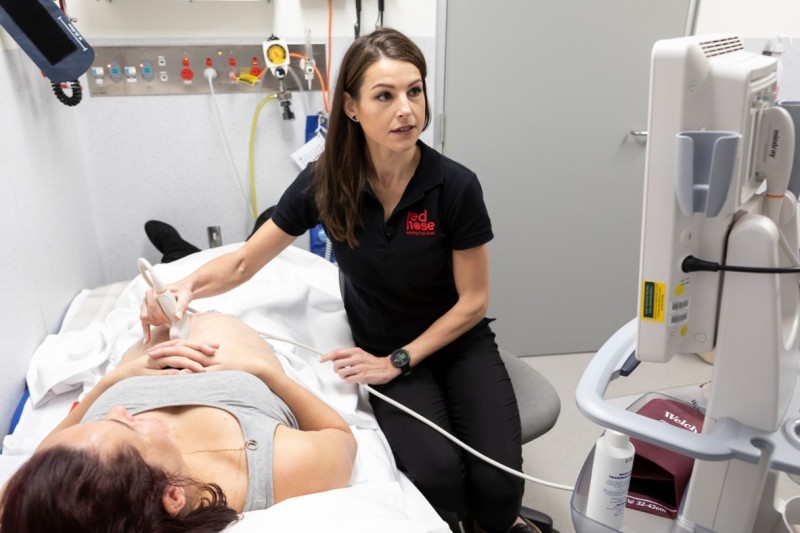 Media Release
Red Nose Australia welcomes the Federal Government's announcement today that it has awarded significant new funding to Red Nose and its partners to launch a national stillbirth awareness campaign.
Red Nose Australia CEO Keren Ludski said Red Nose and its partners are thrilled to receive this funding to launch a national health promotion campaign focused on building awareness of stillbirth and appropriate risk prevention strategies.
"Six babies are stillborn every day in Australia – or 2,107 each year – and little progress has been made in reducing stillbirth rates over the last 20 years," Ms Ludski said.

"This funding will enable Red Nose and its partners to reduce the stigma surrounding stillbirth and help reduce the unacceptably high rates in Australia," she said.
"Our goal is reduce stillbirth by 20% over the next three years – which would represent around 600 little lives saved and their families spared the heartache of losing their child before they have even had the chance to take their first breath," Ms Ludski said.
"Red Nose has long been known for its work to reduce infant deaths, having successfully reduced SIDS in Australian by 85% through its 'Back to Sleep' campaign."
"With this new campaign, we aim to replicate the success of the 'Back to Sleep' program and empower families and the community with the tools to help keep more babies safe during pregnancy."
The campaign will be led by Red Nose in partnership with SANDS Australia, Stillbirth Foundation, Stillbirth CRE, University of Newcastle, and Community Hubs Australia.
SANDS Australia CEO Jackie Mead said she is delighted to partner with Red Nose and others on this important campaign.
"The new campaign recognises the profound impact that stillbirth has on families and we are pleased that the experiences of bereaved parents will be used to help develop health promotion messages," Ms Mead said.
"We hope the campaign will help dispel the myths that are shared during pregnancy and provide evidence-based advice to parents in ways to reduce their risk," she said.
Ms Ludski said Red Nose is also very pleased to be partnering with Community Hubs Australia, developing a program to deliver information to migrant women aimed at reducing the risk of stillbirth during pregnancy. Community Hubs Australia have an incredible network across Australia, empowering migrant women within our community.
Red Nose will also partner with the University of Newcastle through SMS for Dads, recognising the important role fathers play during pregnancy and their capacity to provide real support and advice for their partners.
Ms Ludski thanked the Health Minister for his support and the announcement today.
"We commend the Health Minister for recognising that stillbirth is a national issue and for committing significant new funding to help reduce stillbirth rates," she said.
The health promotion campaign will be rolled out from early next year and will target women and men across Australia with the goal to reduce stillbirth by 20 per cent over three years.
Media contact
For interviews contact:
Amy Johnston
0409 950 586
amyjohnston@rednose.org.au