IMB Bank Community Foundation today announced Red Nose as a funding recipient of a generous $8,800 grant. This funding will support Red Nose's "Safe Sleep for Bubs" project – expanding it to specifically support First Nations families in NSW and ACT.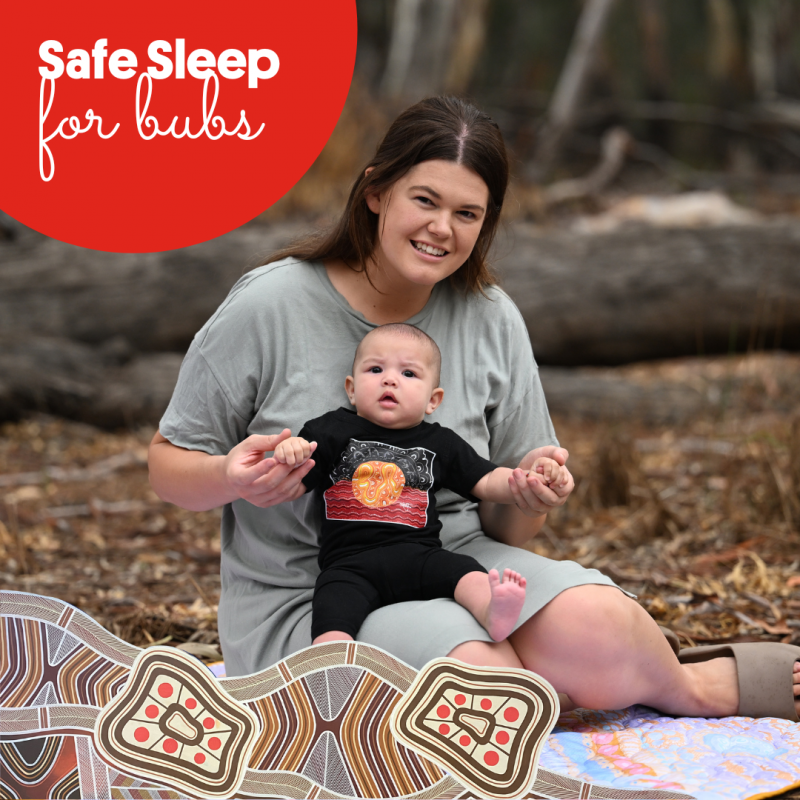 Tragically, First Nations babies are at a higher risk of dying from Sudden Unexpected Death of an Infant (SUDI) and Sudden Infant Death Syndrome (SIDS) than non-first nation babies.
Red Nose currently have First Nations specific resources which can be accessed at rednose.org.au, and are delighted have financial support to further develop and distribute these assets.
"Safe Sleep for Bubs" is a community education project that will directly share culturally safe, life-saving information, aiming to reduce the number of preventable deaths of First Nations babies.

"One of the most significant stressors for First Nations mothers is ensuring the safety of their babies," says Skye Stewart, First Nations Midwife and Red Nose representative. "Red Nose identified a deficiency in effective, evidence-based, and culturally appropriate safe sleep messaging for First Nations families. This generous funding from the IMB Bank Community Foundation will play a pivotal role in enabling Red Nose to ensure these educational resources are available to these families in ACT and NSW, as well as to the dedicated healthcare professionals who work closely with them."
Red Nose is Australia's leading authority on safe sleep and safer pregnancy advice as well as bereavement support for anyone affected by a miscarriage, stillbirth, the death of a baby or a child. Red Nose's Safe Sleep education programs have resulted in an 80% reduction of SIDS in Australia – but there is still work to do.
First Nations families are invited to attend a monthly Yarning with Skye session on the first Wednesday of every month. Skye Stewart is a proud Wergaia and Wemba Wemba woman from Mallee Victoria, a beautiful Country of red dirt and stark starry skies. Each session covers information about safe sleeping for bubs and safer pregnancy.
The Red Nose Safe Sleep Advice for Parents and Carers is available between 9am and 5pm Monday to Friday (AEST). Call 1300 998 698 or contact the Red Nose Education team at education@rednose.org.au
The Red Nose Grief and Loss Support Line is available 24/7 for anyone affected by miscarriage, stillbirth, baby or child death on 1300 308 307.
Media Contact:  
For media inquiries, interview opportunities and additional information, please contact:
Red Nose PR Specialist | rhiannoncontin@rednose.org.au