Thanks to a generous grant from Freemasons Foundation Victoria of $10,000, Red Nose will be able to buy much needed materials for our Treasured Babies program.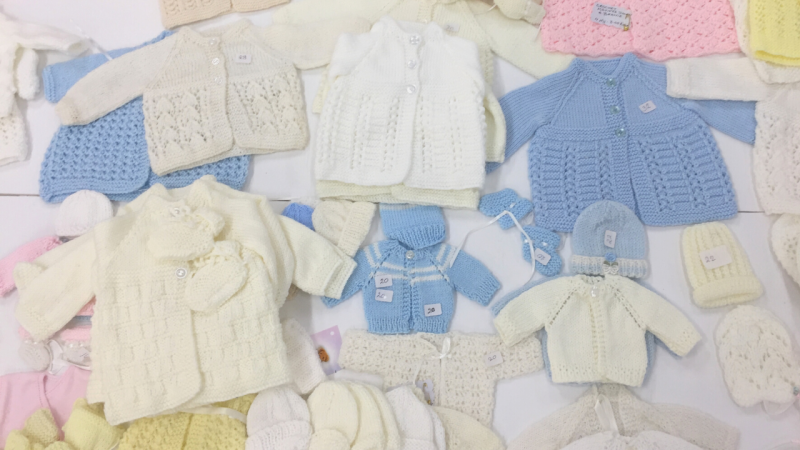 "This beautiful program provides miniature burial clothing, mementos and coffins for parents who have experienced a miscarriage, stillbirth or neonatal death.

In the last 12 months alone, our dedicated volunteers have distributed over 3,678 items."
said Red Nose CEO Keren Ludski
Quotes from families who have received the items:
"As a mother who has needed to dress my tiny stillborn daughter, I am eternally grateful to whomever made her little outfit. I felt like giving her something beautiful and made with love was ensuring her dignity and showing her respect even in death. So while it must be difficult to make these, please know we are so incredibly grateful"

"Our daughter was born still in 2020 and we received a beanie and gown to dress her in, and a blanket to wrap around her. I cannot put into words how important it was for us to have these clothes for her. Being able to clothe her provided a level of dignity and felt like a recognition of her personhood. She was wrapped in her blanket for cremation and, while I know her soul had long since left, as a mother it brought me comfort knowing her little body was cocooned in the love of a knitted blanket.

This is important and meaningful and you all do an incredible thing. Thank you"
Quotes from, Rodney Lavin JP, Chairman, Freemasons Foundation Victoria.
"It's an honour to announce more than $600,000 in funding for projects that are contributing to a stronger and healthier Victoria. Our communities will benefit greatly from the work of these inspiring organisations.

"Congratulations to the 25 recipients of this year's Community Grants program. Freemasons Foundation Victoria recognises your hard work and dedication in delivering these projects, and we are proud to support you to continue to do your great work in the Victorian community."
Learn more about Treasured Babies
For interviews and case studies, media contact:
Fiona Jordan | 0402 846 867 | fionajordan@rednose.org.au