Mother's Day for bereaved parents can be a particularly heartbreaking time. Whether it's your first or twentieth Mother's Day since becoming a bereaved parent, our community can help you navigate this difficult time.
We understand the unique grief of a baby or child dying and the challenges this time of year can bring.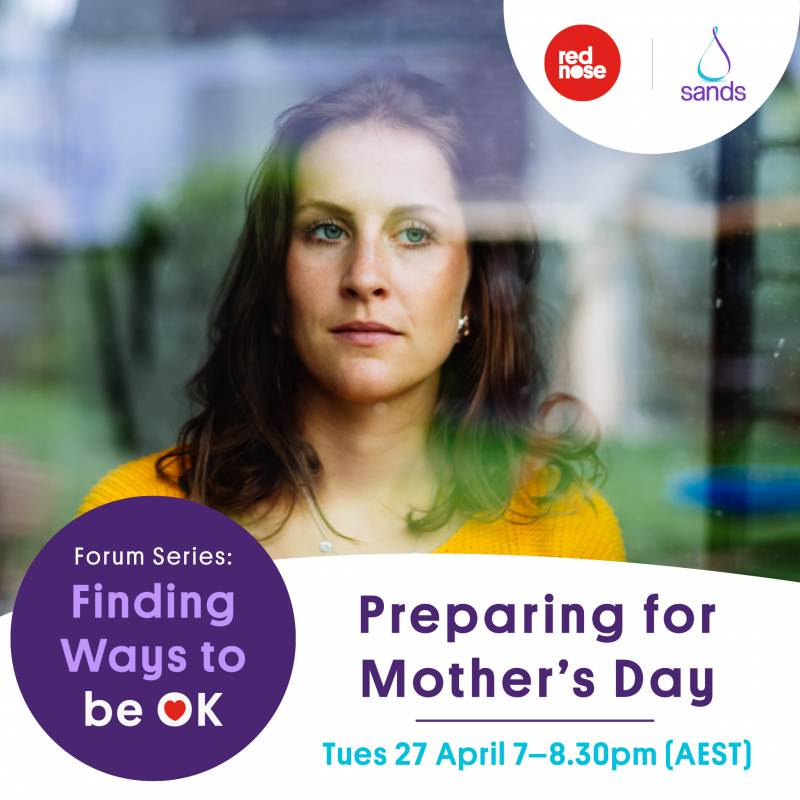 When

27 April 2021
Join our friendly, inclusive online forum - 'Ways to be OK: Preparing for Mother's Day at 7.00 pm (AEST) on Tuesday, April 27th.
We will meet in an online Zoom meeting and hear from bereavement counsellor Keren on the challenges bereaved parents may be experiencing in the lead up to Mother's Day and how to find a way through.
It's free to attend, but registration is essential.







Future Ways to be OK forums for your diary*
Tuesday 22 June - Friendships and work relationships
Tuesday 24 August - What is your grief language
Tuesday 26 October - Supporting children in their grief
Tuesday 7 Dec - Preparing for the Holidays
*Check back closer to the date to confirm topics and dates.