Event Details:

Monday 3 December
6pm for a 6:15pm start
(to be followed by a cocktail networking hour)
Jim Stynes Room, Melbourne Cricket Ground
This event is now sold out. Watch our live Facebook stream here.​
Cost:
Free
Why should you attend this event?
The Inaugural Red Nose Research Series brings together leading researchers and health professionals who are working towards reducing the unacceptably high loss of lives to stillbirth and SUDI. Stillbirth is a significant health issue worldwide, which is multifactorial and includes biological, social and service-related factors all contributing to the risks. Research into the development of test prevention strategies needs to occur and actions to drive findings into practice ensue. In addition, targeted education, which is robust, is essential to the success of our mission to reduce stillbirth rates. Whilst the rates of SUDI have reduced dramatically, the focus on continued education and research is paramount to eradicate both SUDI and stillbirth.
Speakers:
Dr Miranda Davies-Tuck: Preventing term stillbirth in South Asian born mothers
Dr Maryam Mozooni: The effect of migration and acculturation on risk of stillbirth in Western Australia
Dr Adrienne Gordon: Sleep in Pregnancy Pilot Trial (SLiPP)
Prof Heather Jeffery: Update on SUDI: the past, the present and the future
See speaker bios below.
Venue information:
For information on how to get to the MCG, including car, train, tram and bus routes, visit www.mcg.org.au/getting-around/getting-around.
The Jim Stynes Room is located in the Olympic Stand on level 2.
For further information on parking and transport click here.
Professor Craig Pennell, Chair of the Red Nose National Scientific Advisory Group, talks about the inaugural Red Nose Research Series
About the speakers: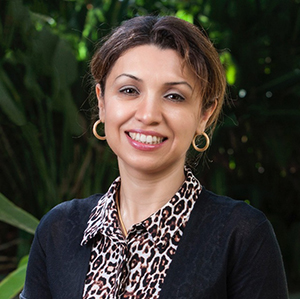 Dr Maryam Mozooni
Maryam is a medical doctor, initially trained as a general practitioner in Iran, who pursued a career in academia by undertaking a PhD in Public Health and Obstetrics & Gynaecology after immigrating to Australia. She currently works as a Research Fellow at the University of Western Australia and as a Sessional Teaching Academic at the University of Notre Dame Australia. She is the mother of two healthy children born in Australia and her research interest includes public health, health services and reproduction, with a focus on migration and ethnicity. Dr Mozooni's research has been funded by Women and Infants Research Foundation, the University of Western Australia and recently by Red Nose to study the effect of migration and acculturation on risk of stillbirth in Western Australia.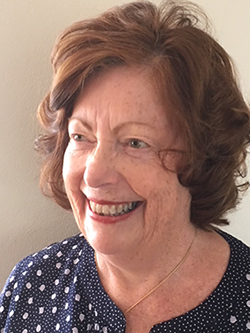 Prof Heather Jeffery AO
Heather is a Paediatrician/Neonatologist. She has been Professor of International Maternal and Child Health, Sydney School of Public Health at the University of Sydney and Clinical Academic Neonatologist at Royal Prince Alfred Hospital (RPAH), Sydney. Prior to this she was Head of Department of Neonatology at RPAH.
During the last 10 years she has focused on South East Asian countries working in Malaysia, Vietnam, the Balkans and more recently Mongolia and South Africa. Her research interests are focused in three areas.
i) A multidisciplinary nutritional research program underway in Sydney to develop methods to screen rapidly, easily, at low cost the most at risk, malnourished, term newborns and young children up to two years using near infrared technology (NIR project). Gates Foundation funding
ii) Prevention of neonatal infection and perinatal mortality and morbidity in four South East Asian (SEA) countries (SEA URCHIN project funded by NHMRC, a collaborative project with the Cochrane Centre, Monash University and four SEA countries)
iii) Evidence-based education (SCORPIO methodology) to translate best evidence into practice. This has been trialed in NSW and applied to capacity building in Macedonia, Vietnam and the SEA URCHIN project
Since her PhD many years ago on SIDS she has maintained a research and community interest in the prevention of SIDS and Sudden Unexpected Death in Infants. She currently is a member of the Child Death Review Committee, NSW, the Sudden Infant Death Advisory Committee NSW Health and the scientific committee of Red Nose.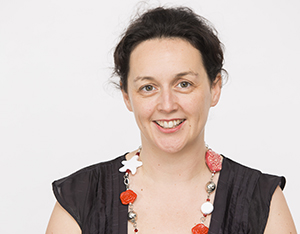 Dr Adrienne Gordon
Adrienne is a Neonatal Staff Specialist in the RPA centre for newborn care and an NHMRC Early Career Research Fellow at the University of Sydney. She has a Masters of Public Health and a PhD on risk factors for stillbirth for which she received an NHMRC Public Health Scholarship. She is particularly interested in perinatal topics with a public health impact that have the potential to improve pregnancy and newborn outcomes.
Adrienne is on several State and National Committees that are directly responsible for policy and practice in the provision of perinatal care. She is Deputy Chair of the National Scientific Advisory Group of Red Nose, a member of the IMPACT network for improving health through perinatal clinical trials, represents NSW on the National Perinatal Mortality Report project and has close links with perinatal consumer groups such as Miracle babies and the Stillbirth Foundation Australia. She is an avid supporter of evidence-based policy and practice and is passionate about translating research into clinical care.
She led the Sydney Stillbirth Study which assessed modifiable risk factors for late pregnancy stillbirth across nine different hospitals. The results of this project have contributed to the recent establishment of a specialised bereavement support service (iSAIL – integrated support after infant loss) within Sydney Local Health District. Adrienne is also Project Lead for the Charles Perkins Centre's BABY1000 Study. BABY1000 is a visionary project which will provide a major contribution to knowledge regarding early life predictors of health and disease and the interventions that will ultimately improve health for our future generations.
Dr Miranda Davies-Tuck
Miranda is an NHMRC Early Career Research Fellow, with a focus on perinatal and clinical epidemiology.
Her main research areas include understanding ethnic differences in maternal and perinatal outcomes, stillbirth, assessing the effectiveness of current antenatal and intrapartum interventions and home birth.
Dr Davies-Tuck has an established collaboration with the Victorian Department of Health and Human Services, where she has a secondment to undertake research that aligns with department of health priorities and her research interests. She has also written a Department of Health Document, 'Implementing a public home birth program: Guidance for Victorian public health services' to instruct health services how to plan, set up and run their own public home birth programs.