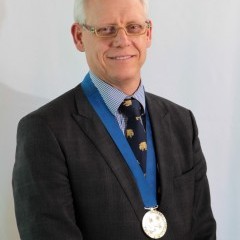 Professor Craig Pennell
Chair
Professor Craig Pennell is Chair in Obstetrics and Gynaecology and the Professor of Maternal Fetal Medicine at the University of Newcastle. He works clinically as a subspecialist in Maternal Fetal Medicine at the John Hunter Hospital in Newcastle and is a principal researcher at the Hunter Medical Research Institute.
Craig has managed high risk pregnancies as a subspecialist for over 15 years in Canada, Perth, and now Newcastle. His clinical work focuses on preterm birth prevention and pregnancy after stillbirth; he has managed more than 1500 women's pregnancies after stillbirth. In 2012 he was awarded the Pride of Australia Award for Care and Compassion after he was nominated by his patients.
Craig is an accomplished researcher with more than 200 publications, $20M of competitive national and international research grants and three patents. His current research is focused on prediction of preterm birth in early pregnancy, the impact of ethnicity and migration on stillbirth and the role of genetics in the relationship between early life events and adult disease.