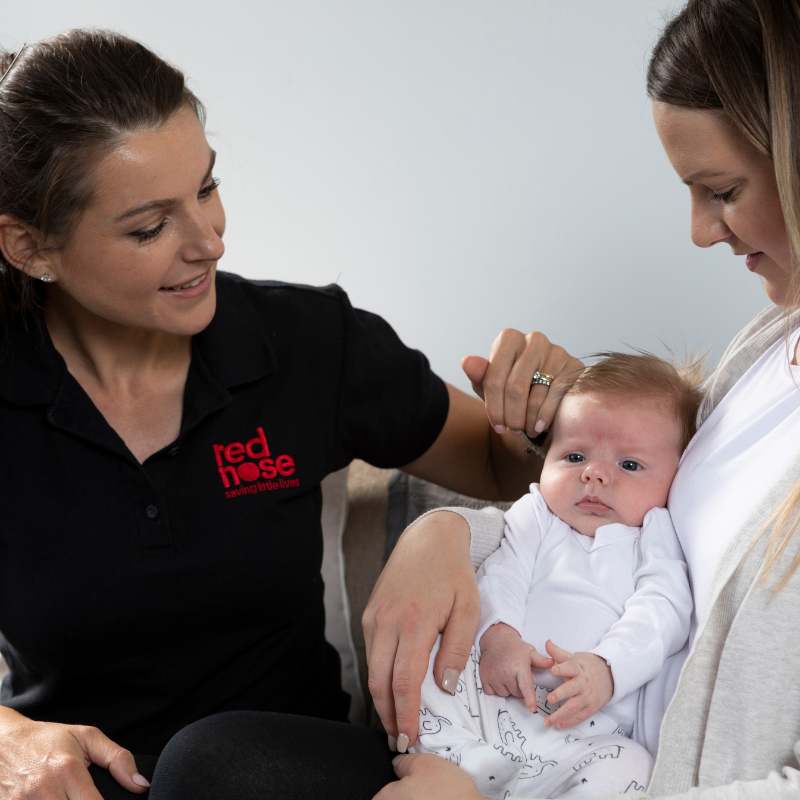 Our history
Red Nose Australia was founded in 1977 by bereaved parents who wanted to make sure the devastating impact of the death of their child never happened to anyone else – by finding out why their babies died suddenly and unexpectedly, and then educating parents and health professionals about how to prevent it.
Their determination and tireless fundraising efforts created one of Australia's most successful public health program – "Back to Sleep", which has so far resulted in an 80 per cent reduction in SIDS in Australia.
The first Red Nose Day, held in 1988, paved the way for today's landscape of national charity fundraising days, urging Australians to wear a red nose and be "silly for a serious cause".
35 years later, Red Nose Day is still a much-loved and iconic national fundraising event, with thousands of people taking part in Red Nose Day activities across the country each year.
In 2016, SIDS & Kids changed its name to Red Nose Australia, with five formerly state-based organisations coming together to form the national Red Nose organisation, with a joint mission and purpose: to reduce nine deaths a day to zero and support grieving families.
The state-based organisations in South Australia, Tasmania and the Northern Territory chose not to join the national organisation, and they continue on as independent SIDS and Kids organisations in their state.
In November 2020, Red Nose evolved again - when we merged operations with Sands Australia to create Australia's leading organisation dedicated to both saving little lives through research and education and support services for families impacted by the death of a baby or child during pregnancy, birth, infancy and early childhood.
Our work continues today
Our work continues today. Because while we have reduced SIDS by 80% and invested more than $18 million into lifesaving research, 3,000 babies and young children still die suddenly and unexpectedly each year in Australia, and 1 in 4 pregnancies ends in miscarriage.
Through world-class research, lifesaving education programs, and vital bereavement support services, we continue the work of our founders.
Learn more about how you can get involved and help support families and save little lives.