The safest place for a baby to sleep is in a safe cot in the parents' room for the first 6-12 months of life. When you are making up baby's cot, keep in mind the following advice: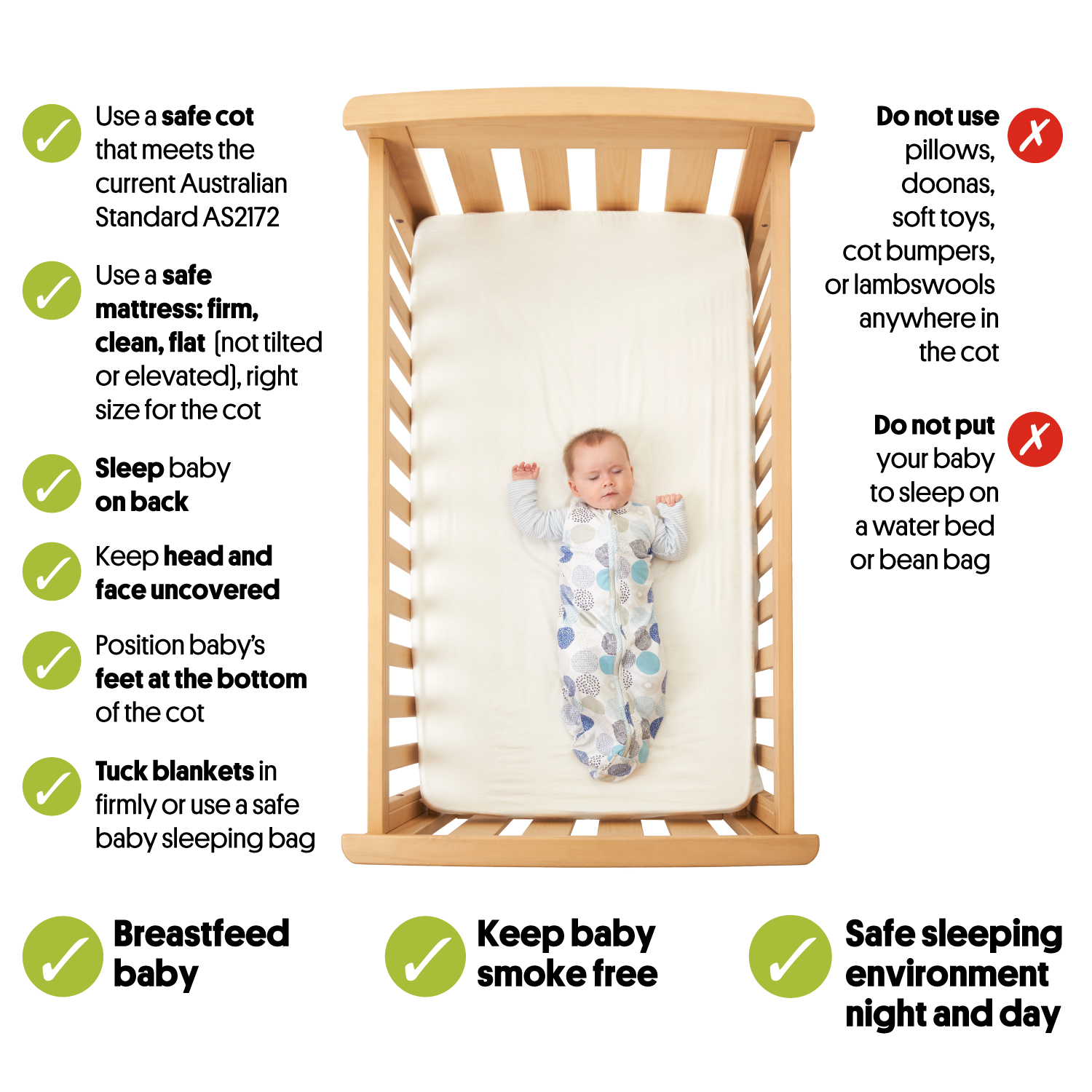 Alert! Ensure your cot complies with Australian Standard 2172:2003 and if using a portable cot ensure it complies Australian Standard 2195:2009. When purchasing these products remember to look for the Australian Standard labelling.
Alert! A voluntary Australian standard AS8811.1:2013 – Sleep Surfaces – Test for Firmness has recently been introduced. Learn more here.

Last modified: 22/5/17