No.
The safest place to sleep baby from birth is in a safe cot, which complies with the AS/NZS mandatory standards for either household or folding (portable) cots, in the same room as an adult caregiver for the first six to 12 months of life.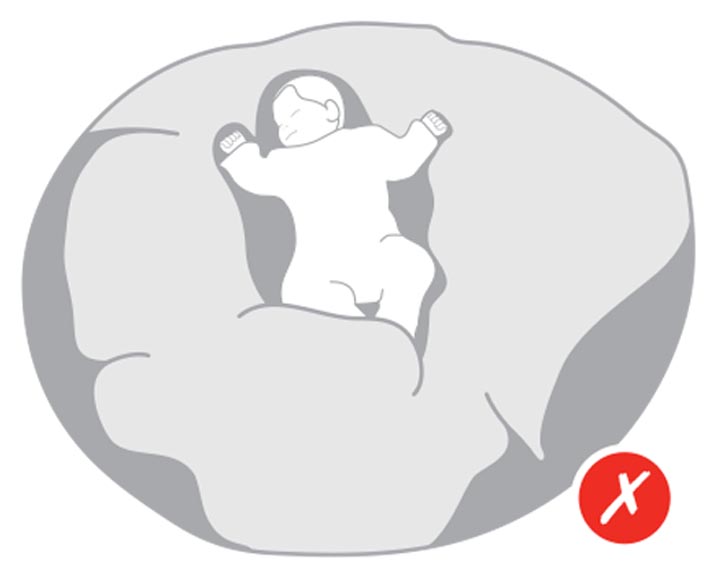 It may have been suggested by family and friends that you sleep baby on a beanbag. However, it is not safe to do so.
A bean bag, defined as a material sack encasing a large quantity of polystyrene foam beads that is usually a pyramid-shaped sack used for seating, poses a suffocation risk to babies and small children and a choking hazard if they inhale the beads.
For more information visit the bean bag page of the Australian government product safety website at http://www.productsafety.gov.au/standards/bean-bags

Last modified: 29/11/17