Reducing the risk of SIDS and sleep accidents in Aboriginal communities.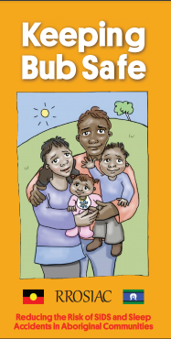 Designed for babies 0-12 months, our brochure Keeping Bub Safe has been developed by Aboriginal families as a specific Indigenous resource to help families know how to sleep their baby safely to reduce the risk of sudden infant death.
Download our Keeping Bub Safe brochure.

Last modified: 28/5/21