Visit Red Nose's safe sleep educators at Canberra's 2022 Pregnancy, Babies and Children's Expo.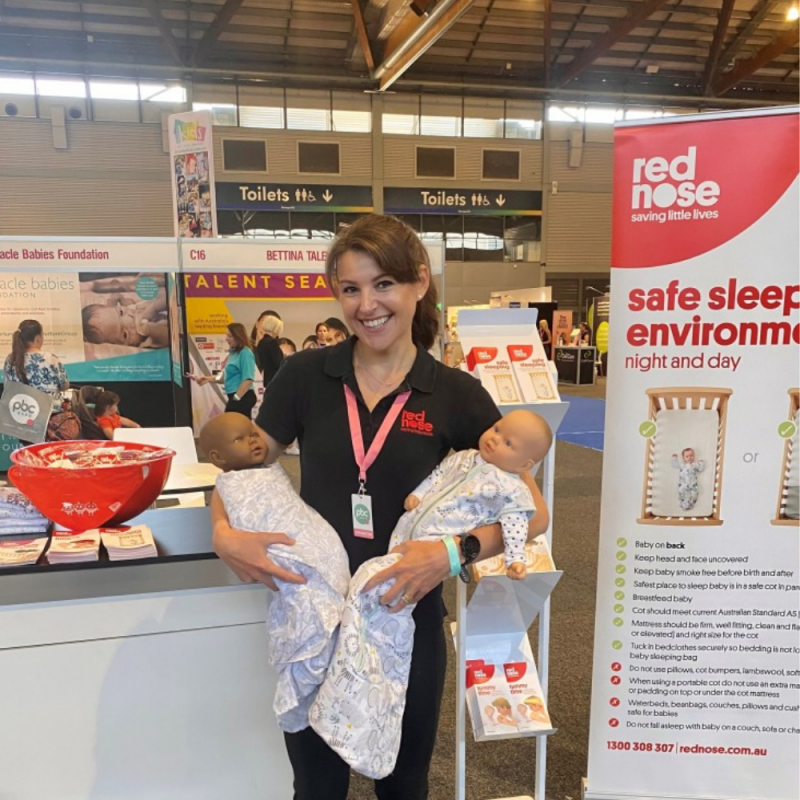 When

5–6 November 2022
Epic, Exhibition Park
5 - 6 November
Red Nose will be providing vital safe sleeping messages to new and expectant parents at Australia's favourite parenting event, the Pregnancy Babies and Children's Expo.
Our knowledgeable education team will be on hand across the two-day event to answer all of your parenting questions about keeping your baby healthy and safe.
Come along and meet our incredible team of safe-sleep experts.
For more information about session times and ticketing visit https://www.pbcexpo.com.au
We look forward to seeing you there!