Is it safe to use a bassinet? Can I dress my baby in this kind of sleep suit? Is this the cot I should purchase?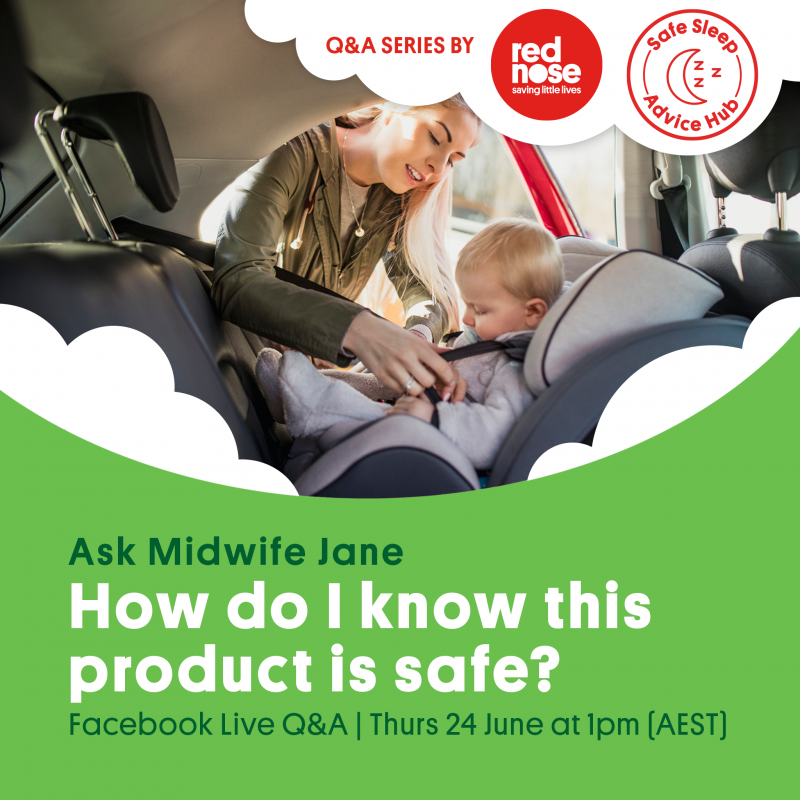 When

24 June 2021
Setting up for baby is an exciting time for any expectant parent, but hidden within even the most popular 'what you need for baby' shopping lists are products that could place your baby at risk of serious harm.
Find out if the products you're intending to purchase are safe for baby in this Live Q&A with Red Nose Chief Midwife Jane Wiggill in conversation with Dr Ruth Barker.
Ruth is an emergency paediatrician based at the Queensland Children's Hospital and is also the Director of the Queensland Injury Surveillance Unit (QUSI) based at the Jamieson Trauma Institute.
She will bring her 30 years of clinical experience as well her expert understanding of injury surveillance data to talk to us about how to keep your baby safe from preventable injury.
Jane & Ruth will be answering your questions - big or small - live during the session or you can email them in advance to education@rednose.org.au
Head to our Facebook page to join in.