When you're overly tired and baby won't sleep, it's tempting to do whatever it takes to get some sleep. But this is when practicing safe sleeping is even more important to help you keep baby safe.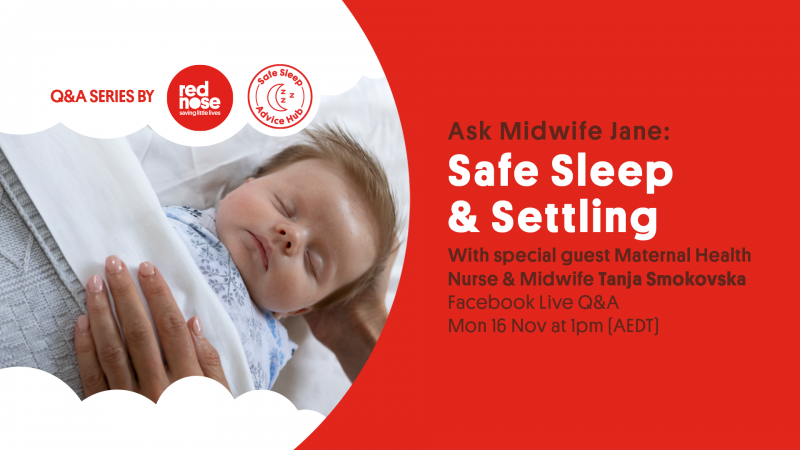 When

16 November –
Next up in our Facebook Live Q&A Series, Red Nose Chief Midwife Jane and Maternal Health Nurse & Midwife Tanja will answer all of your questions about safe sleep and settling.
Jane is joined this month by special guest Tanja Smokovska, Maternal Health Nurse and Midwife from the Mercy Hospital for Women and the City of Whittlesea.
Ask your questions live or email your questions ahead of time to education@rednose.org.au.