October is Pregnancy and Infant Loss Awareness Month – a special month of remembrance and reflection of the impact that pregnancy loss, stillbirth and infant death has on families and communities.
Join Red Nose Chief Midwife Jane and our Bereavement Services Manager Rachel for a special Facebook Live Q&A: Caring for grieving parents after loss.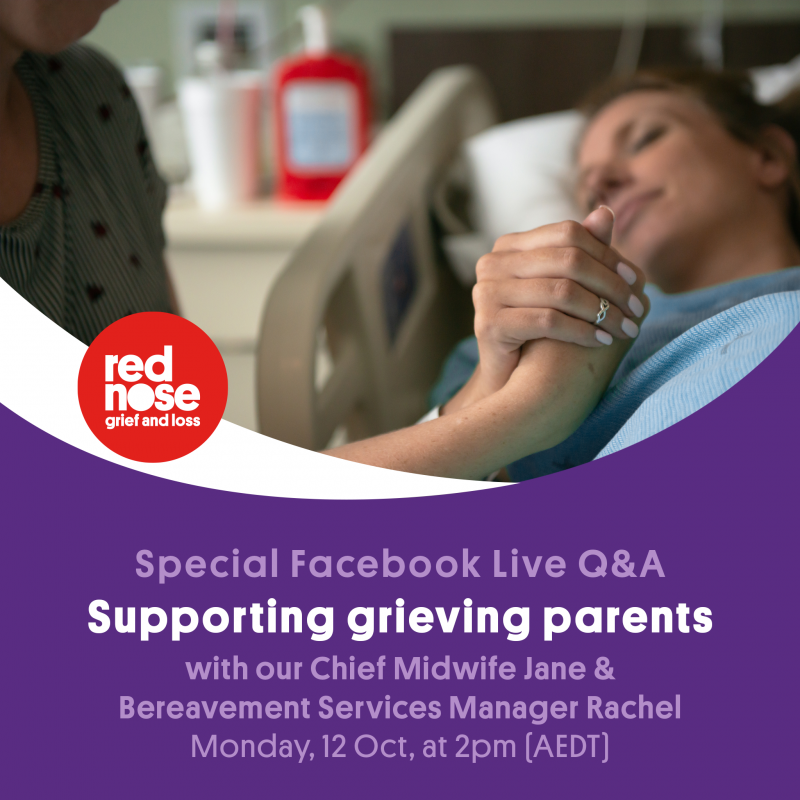 When

12 October –
Knowing what to say and how to care for grieving parents can be difficult.
In this special Q&A, Jane and Rachel will answer all of your questions and provide their advice on best practice support for grieving parents after loss.
Watch live on our Facebook page from 2.00pm (AEDT) on Monday, 12 October.
Ask your questions live or send them ahead of time to info@rednose.org.au.