​Are you a Family Day Care Provider or Leader in NSW? Join us for this special FREE safe sleep training seminar.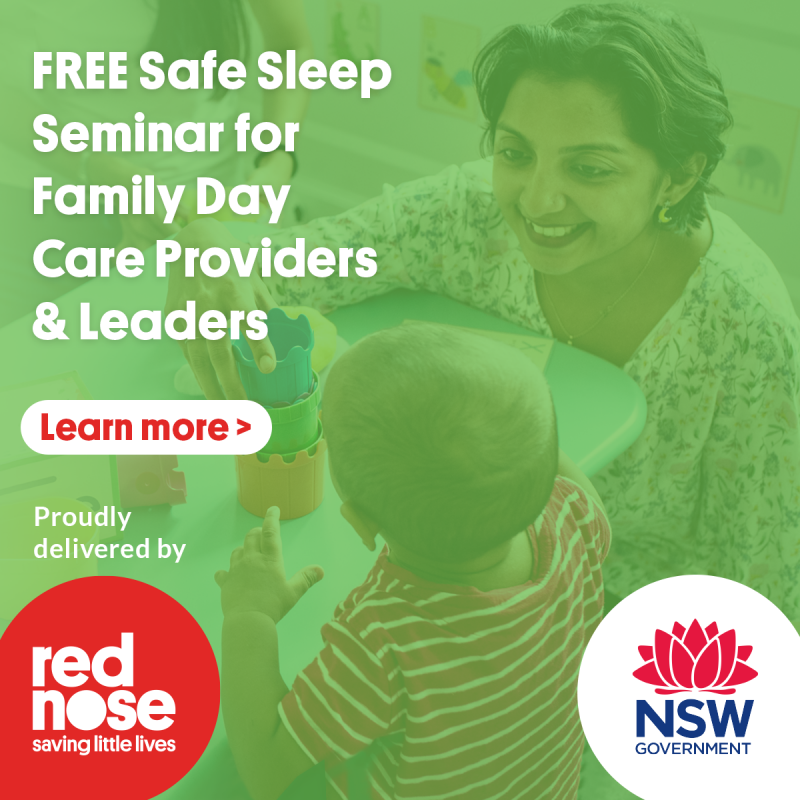 When

11 August 2021
Seminar Details
Safe Sleep Education is a critical part of educating and caring for children in Family Day Care settings. We will take you through Safe Sleep training and how to support your Educators to deliver best practice safe sleep for all the babies and children they care for.
The seminar is designed specifically for:
Approved Providers
Person with Management or Control (PMC)
Nominated Supervisors
Coordinators
This training session will last 90 minutes and includes:
how the Red Nose Six Safe Sleep Recommendations keep babies safe
how to maintain a safe sleep environment
help you understand sleep and rest policy and procedures
show you the importance of an individualised approach
challenges in sleep procedures in your Family Day Care Service.
There will be opportunity for Q & A with the Red Nose Safe Sleep Team.
Registration is essential to reserve your place. Please register by Monday, 9 August.
The access link will be sent to you via email after your register. Certificates of completion will be provided to all attendees.
This seminar is provided free and proudly funded by the NSW Department of Education.