"There is no greater agony than bearing an untold story inside you" – Maya Angelou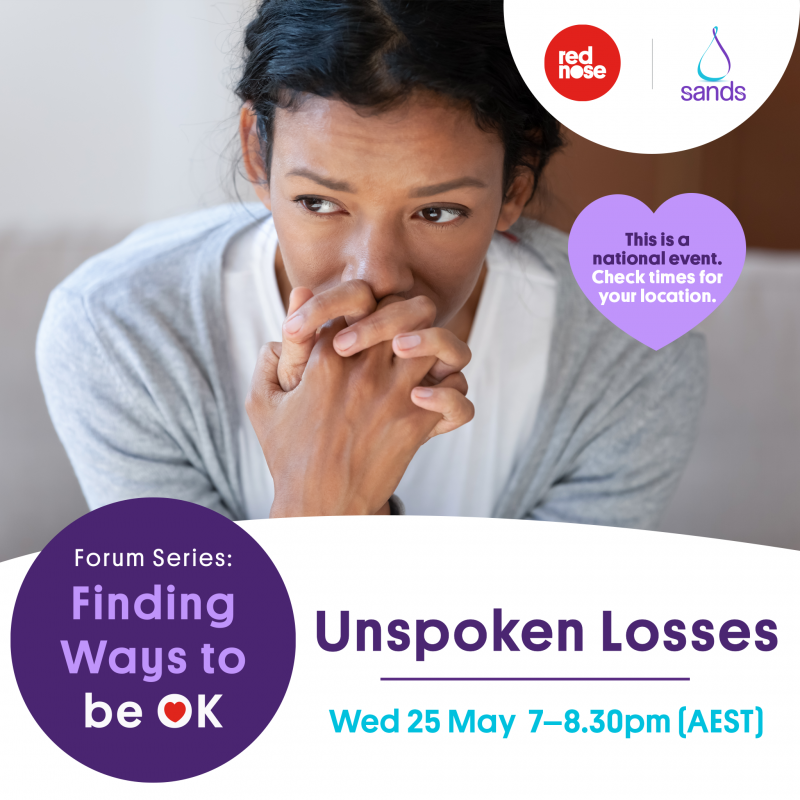 When

25 May 2022
7:30 pm
Silence and lack of understanding often accompany Terminations for Medical Reasons and pregnancy losses such as miscarriage, molar and ectopic pregnancies.
This Finding Ways to Be OK session will be delivered by two of our group facilitators- Fiona and Sara. The forum will help you feel heard and validated whilst providing you with strategies to support you in your grief journey.
This is a free event, but registrations are essential. Please fill out the form below.