We invite you to attend our upcoming Ways to Be Ok forum that will talk to the heartbreak experienced by so many when they are unable to have children.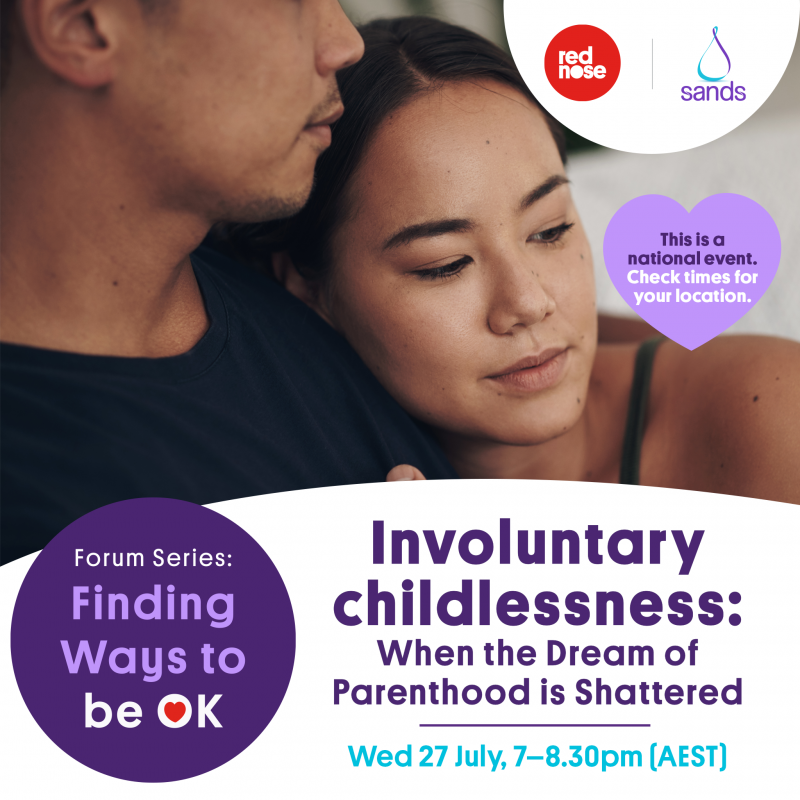 When

27 July 2022
7:00 PM (AEST)
Whether this is through failed IVF attempts or other significant losses such as stillbirth, miscarriage or termination for medical reasons, we encourage you to come and engage with our Red Nose counsellor Zelinda, and hear the stories of two amazing women involved with the Red Nose community who have navigated the many losses linked with involuntary childlessness.
We hope that in attending our forum, you will feel validated in your grief and loss, lessen your isolation and provide hope around the possibility of a rich and meaningful future for you.
Registration is essential and partners are welcome.