Next up in the series is Preparing for the holidays. We know the holiday season can be a challenging time of year that may evoke many emotions for grieving families.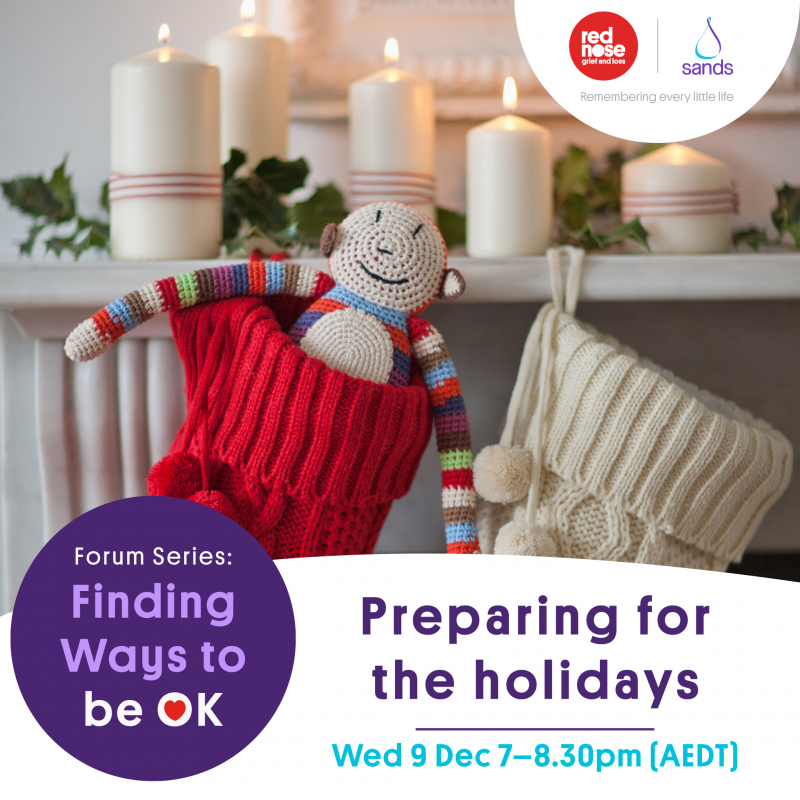 When

9 December 2020
Join us on Wednesday, 9 December from 7.00pm - 8.30 pm (AEDT) as one of our Bereavement Counsellors provides strategies and advice to help you over this period.
A small panel of bereaved families will share what they've learned about managing the challenges, addressing tricky family expectations, and importantly remembering and honouring their babies and children.
The forum is delivered via Zoom. Bookings are essential – book your place online now.