Christmas and the holiday season can be a particularly heartbreaking time for bereaved families.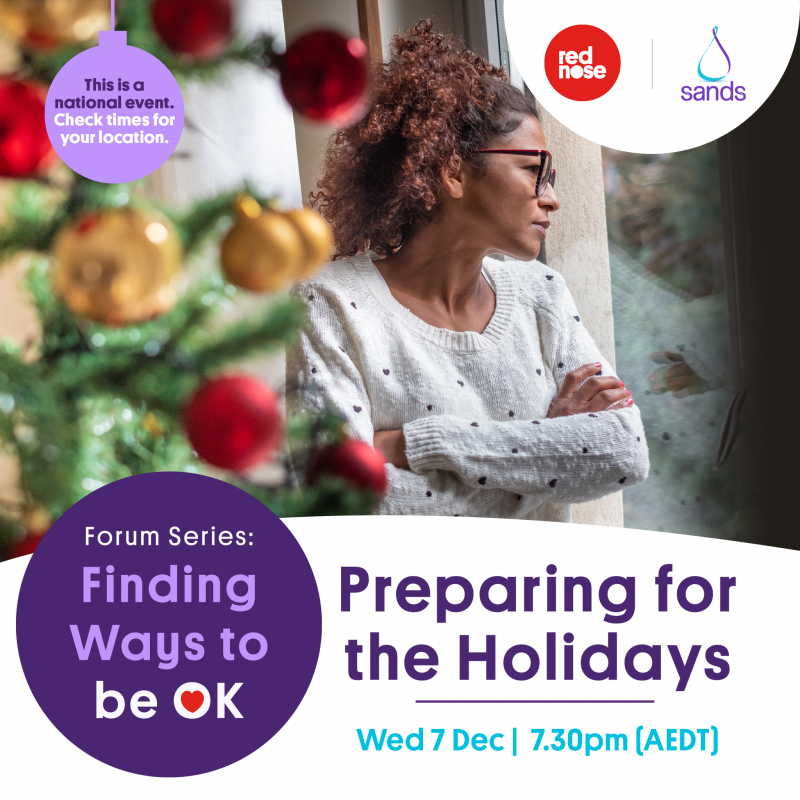 When

7 December 2022
We understand the unique grief of a baby or child dying and the challenges this time of year can bring, whether it's your first or twentieth holiday season since becoming a bereaved parent. So we invite you to join us at our friendly, inclusive online forum.
Families within our community will share their experiences and tips, which we hope will help you navigate this season and give you some ideas on how to ensure your babies and children are included in special family times and remembered with love.
Time: Dec 7, 2022 07:30 PM Canberra, Melbourne, Sydney