People who have not experienced the death of a child often do not know how to help and can, whether through ignorance or insensitivity, make you feel worse.
Our community can help you navigate these relationships and explore when to let go.
We understand the unique grief of a baby or child dying and the challenges this brings to your relationships.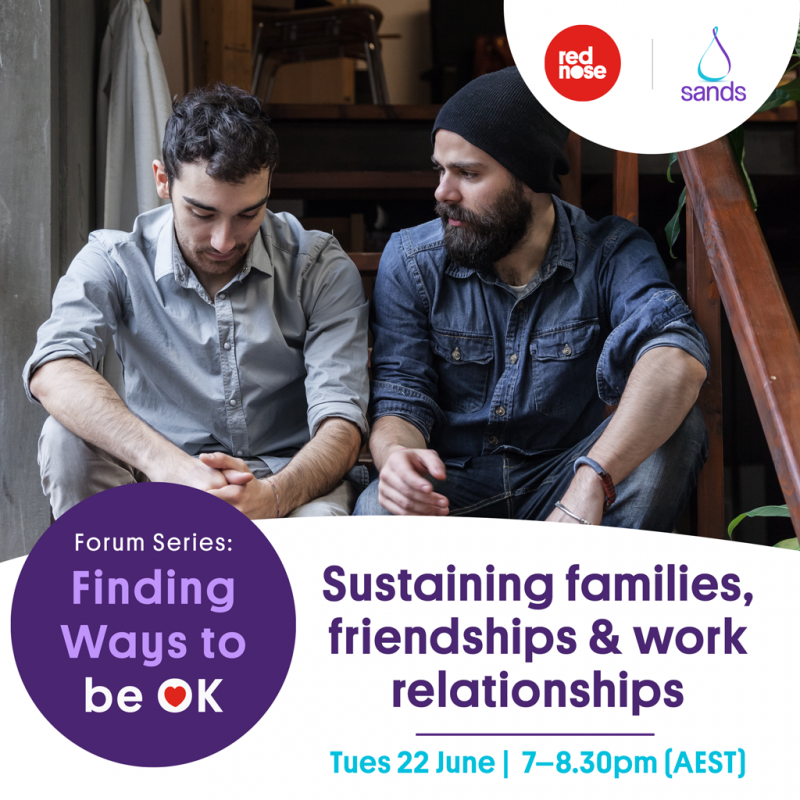 When

22 June 2021
Join our friendly, inclusive online forum - Sustaining families, friendships and work relationships at 7.00 pm (AEST) on Tuesday, 22 June
We will meet in an online Zoom meeting and hear from bereavement counsellor Keren on the challenges created with friends and family when you suffer the loss of a baby or child. We will also discuss what to expect when you return to work, and give examples of how others have survived the transition.
It's free to attend, but registration is essential.