Join Midwife Jane and Safe Sleep Educator and dad Sebastien for this special Instagram Live Q&A for dads.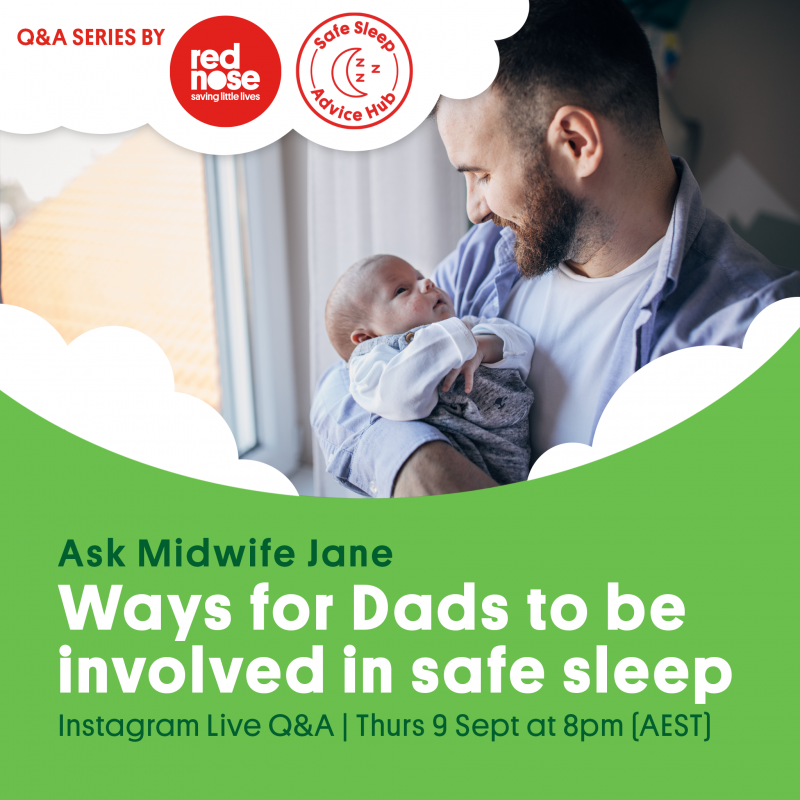 When

9 September 2021
In this latest Q&A in our Safe Sleep series, Jane and Sebastien will answer all your safe sleep questions live.
Send your questions ahead of time to education@rednose.org.au, or join us live on our Instagram page (@rednoseaustralia) on Thursday, 9 September at 8pm (AEST).