You are invited to our annual Memorial Ceremony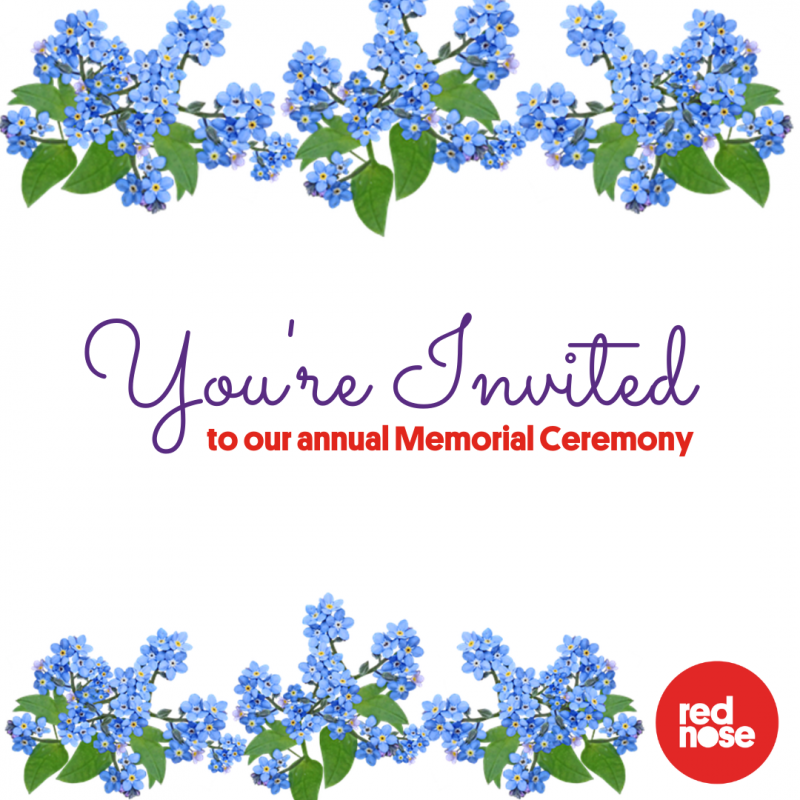 When

27 November 2022
Date: Sunday, 27 November 2022
Arrive: from 5:30pm
Service: 6 pm
Address: Northville Lodge, Northville Drive, Edgeworth NSW 2285
Cost: $5 per Forget-Me-Not Seed Heart
About the Event
We have a memorial display table at our ceremony, you are welcome to bring a framed photo or memorial item to share.
This year we also have special large memorial frames in the trees around the grounds, please bring a small item or photo that can be pegged (using small craft pegs) to the frames.
As our ceremony is held outdoors, please bring a chair or rug to sit on, and we recommend insect repellent.
Supper will be provided by the wonderful Northville Lodge volunteers after the service
RSVP
Please email shellieoconnell@rednose.org.au to register by Friday, 18 November 2022.