We are recruiting for new peer supporters for our 1300 grief support line and for group facilitators – both online and for our Brisbane, North Brisbane, Perth and Melbourne in-person groups.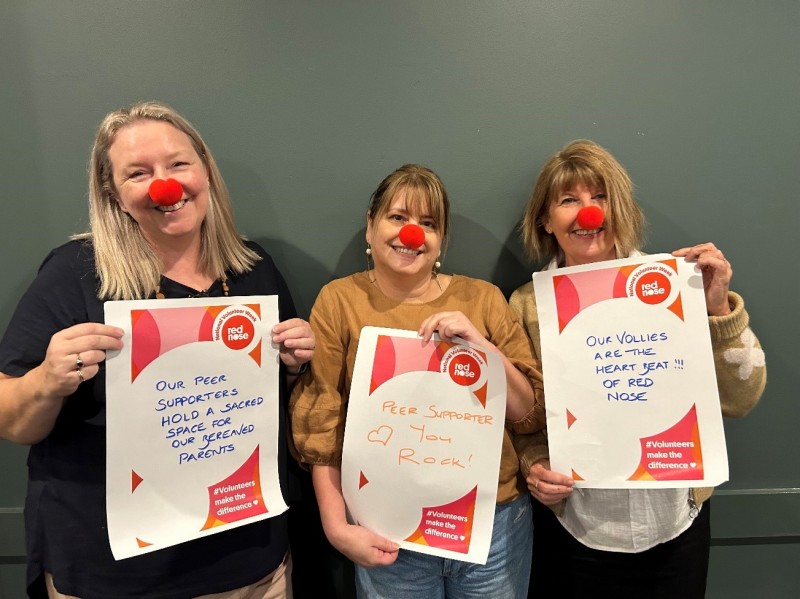 When

14 November – 14 February 2024
Red Nose is delivering online training for voluntary peer supporter roles for anyone with lived experience of a baby dying during pregnancy (including miscarriage and termination for medical reasons), at birth, as a newborn, infant or child. To register interest in this training, please click here or for more information contact felicitypolain@rednose.org.au.
We have two training courses scheduled across four nights over the coming months.
November 2023 training course dates: November 14th, 15th, 21st & 22nd - 7.00pm - 9.30pm AEST
February 2024 training course dates: February 6th, 7th, 13th & 14th - 7.00pm - 9.30pm AEST