When a baby or child dies, life as we know it stops – for parents, families and their wider communities.
This pain cannot be fixed, only carried. What makes this pain lighter to bear is often the simple acknowledgement of this reality from those who matter.
Saying a baby or child's name alongside those who loved him or her is a powerful act of kindness and acknowledgement that requires no special knowledge or experience.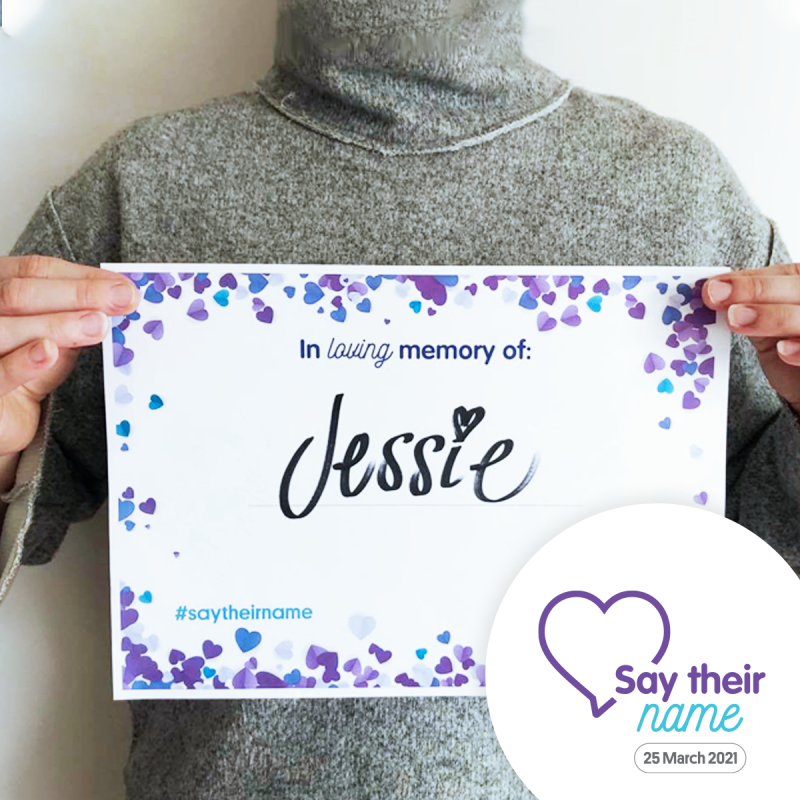 When

25 March 2021
Say Their Name Day is a day for the whole community to demonstrate that every little life matters and deserves to be celebrated, and that bereaved families are deserving of all the support we can give.
Name by name, we're helping to break the stigma that prevents families from seeking support to help in their healing, in finding hope for the future, and in coping with their new "normal".
Red Nose and Sands are proud to bring you Say Their Name Day in 2021 – a new campaign to help raise awareness of pregnancy, baby and child loss and to raise much-needed funds to ensure that every grieving family has access to the support they need for as long as they need it.
Join us March 25th and together we can remember every little life and support bereaved families.
Learn more at saytheirname.org.au