Run or walk 1km, 3km or 5km to help raise vital funds for Red Nose in the ninth annual Sunshine Beach Run!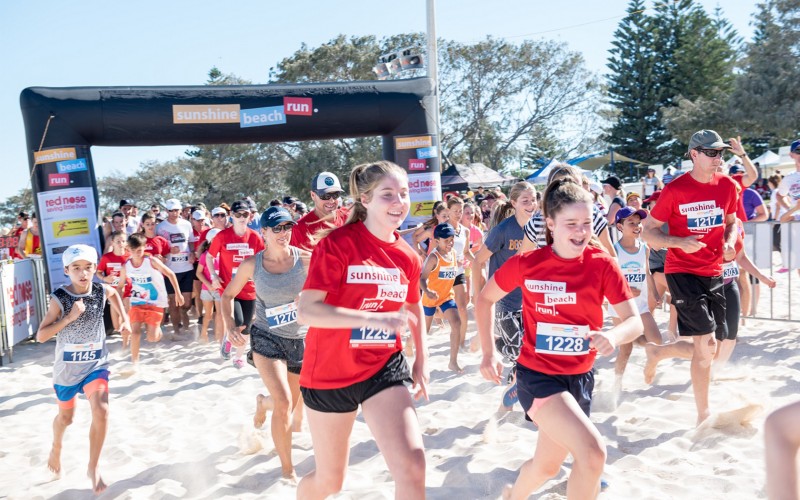 When

12 October –
*** Postponed to October 2020 ***
After much consultation with our supporters, sponsors, and partners, Red Nose has made the decision to postpone the Sunshine Beach Run until later in 2020.
The devastating effect of the bushfires burning across the country are being felt by us all, and are very much at the front of everyone's thoughts, including ours.
We have been in contact with our Sunshine Beach Run supporters over the last few weeks, and it has become clear that a large portion of the community would like to continue focusing their fundraising efforts and generosity towards the bush fires at this time. This is a sentiment we fully understand.
To host the Sunshine Beach Run at a time like this would not be in the true spirit of the Red Nose community.
We are committed to organising another event for our families in Perth and the wider Red Nose community later in the year (more details regarding this will be made available once finalized).
Those who have already registered or purchased tickets for this year's event will receive a phone call shortly about processing refunds. If there are any questions or concerns please contact our fundraising team on 1300 998 698 or at sunshine@rednose.org.au.
As the bushfire emergency continues, it's only natural to feel worried and anxious, and for bereaved families, this can exacerbate feelings of grief for the loss of their own child. For those who need support, please call our Grief & Loss 24/7 Support Line on 1300 308 307.