Bereaved families in Victoria are invited to join other bereaved families for a virtual memorial service to be held on International Pregnancy & Infant Loss Remembrance Day - Thursday 15 October at 7 pm (AEDT)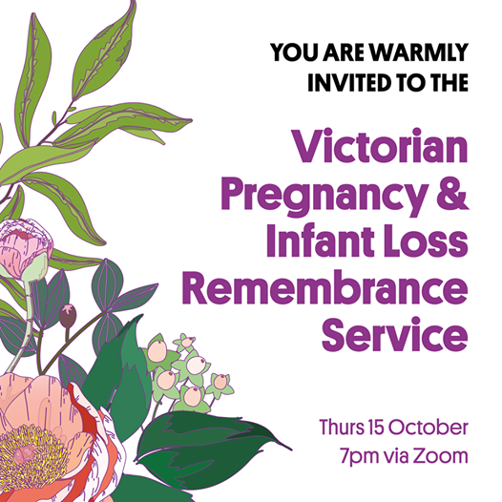 When

15 October –
Developed by bereaved parents from Red Nose and Sands on behalf of the Victorian Government, the Victorian Pregnancy & Infant Loss Remembrance Service will look a little different this year, but will still bring together bereaved families from across the state to honour their babies who have died.
Register for this event before 8am (AEDT) on 30 September and we'll post you a copy of the Order of Service booklet.
You also have the opportunity to include your baby's name in a video dedication to be shared during the service.
For more information and to register: http://ow.ly/etkZ50BqV6d