We'd love to see you at our upcoming online info evening to learn all about the peer supporter roles we will be training for (on the evening of 22 July and full day 23 July in Perth).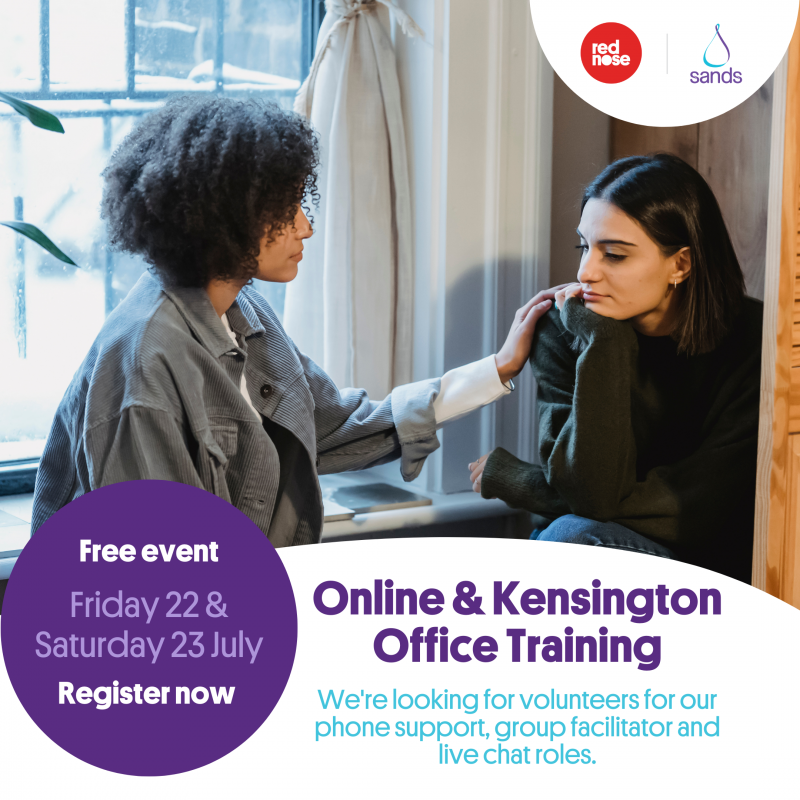 When

22–23 July 2022
Who are we looking to recruit?
We are recruiting WA-based volunteers for our support services including phone support, group facilitator and live chat roles.
If you're interested in further training, we will have sessions on Friday evening 22nd (online) and full-day 23rd July in our Kensington office.
Full details about the roles and training will be shared at this info evening session!
We will also be providing a quick overview of the exciting launch of our new volunteer program Footprints.
From our noses to our toes, thank you for your support!