Next up in our Forum Series: Ways to be OK is Understanding grieving styles.
Join Red Nose CEO Keren and a team of speakers, including bereaved parents and professional counsellors, as we discuss the ways to understand your own grief language, how others express their grief, and share some strategies to better connect with one another during a time of such heartbreak.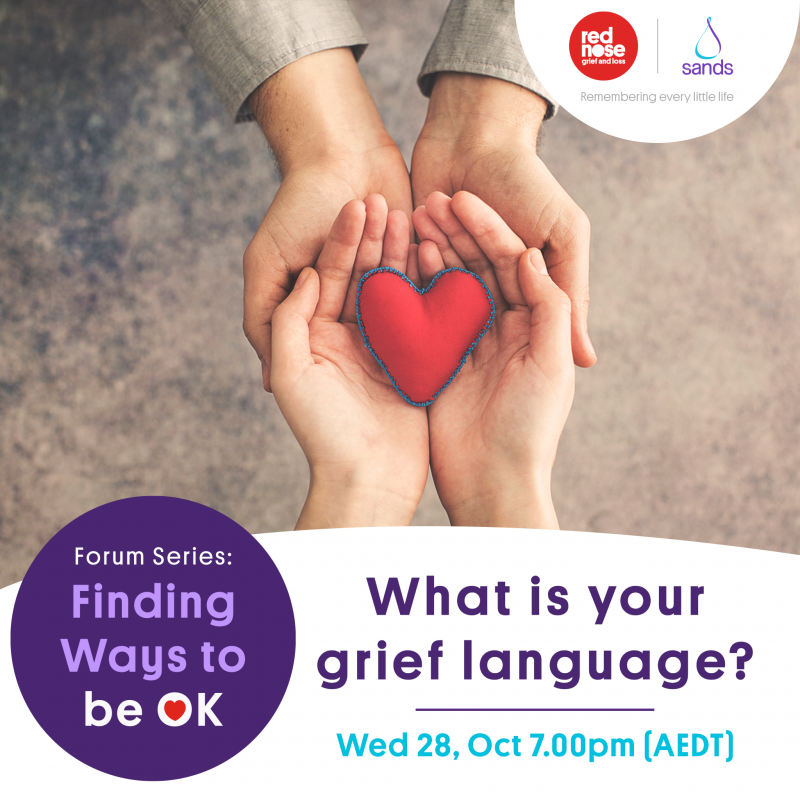 When

27 October –
Many people will be familiar with Dr Gary Chapman's book, The Five Love Languages. This forum will be based on the concept of grief languages as introduced in the book Holding on to Love After You've Lost a Baby: The 5 Love Languages® for Grieving Parents by Gary Chapman and Candy McVicar.
This interactive forum delivered over Zoom (videoconferencing app) will give participants an enhanced understanding of their own individual grief language and ways to better communicate their support needs to their loved ones.
RSVP is essential. Book your spot now via the Sands Australia website.