We are thrilled to announce our official Red Nose Day 2020 partnerships with BIG W and BONDS.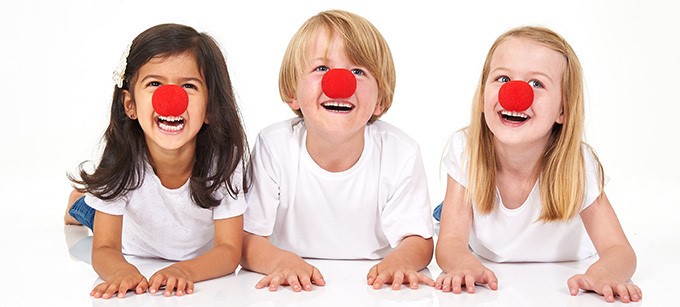 Red Nose Australia CEO Keren Ludski said the support of generous organisations like BIG W and BONDS are vital in enabling Red Nose to do what we do and keep saving little lives.
"We are so pleased to have partners like BIG W and BONDS on board and supporting us this Red Nose Day," Keren said.
"Red Nose Day is on Friday 14 August and is such an important day when it comes to raising awareness about the fact that nine little lives are lost every single day – that's a staggering 3,000 babies dying suddenly and unexpectedly each year, right here in Australia.
"BIG W and BONDS not only recognise the importance of bringing this number down from 3,000 to zero, but they are actively supporting us as we work to fund ground-breaking research and create vital education services that make all the difference when it comes to saving little lives. We are incredibly grateful for their support."
BIG W Managing Director, David Walker, said BIG W is proud to be the official retailer for Red Nose Day.

"I'm pleased that we are again partnering with Red Nose Day in 2020 as we continue to progress towards a future where no child dies suddenly and unexpectedly during pregnancy, infancy or childhood," David said.
"All products sold at BIG W this Red Nose Day will fund vital research, education and bereavement support."
BONDS Head of Marketing Kelly McBride said the company was committed to using its voice to help Red Nose continue the delivery of lifesaving safe sleep messages to all Australian parents.
"This year, as a proud partner of Red Nose Day, BONDS will be getting silly for a very important cause – swapping out the O in our logo for a nose across our digital platforms, educating our network of Aussie mums and dads on the importance of safe sleep, and helping with fundraising initiatives."
Red Nose Day is Friday, 14 August. This year, we are asking Australians to get silly for a serious cause to help save little lives and support grieving families.