Gestational diabetes is more common than most people think, with 12-14% of pregnant women affected.
But what is gestational diabetes and how can it be effectively managed?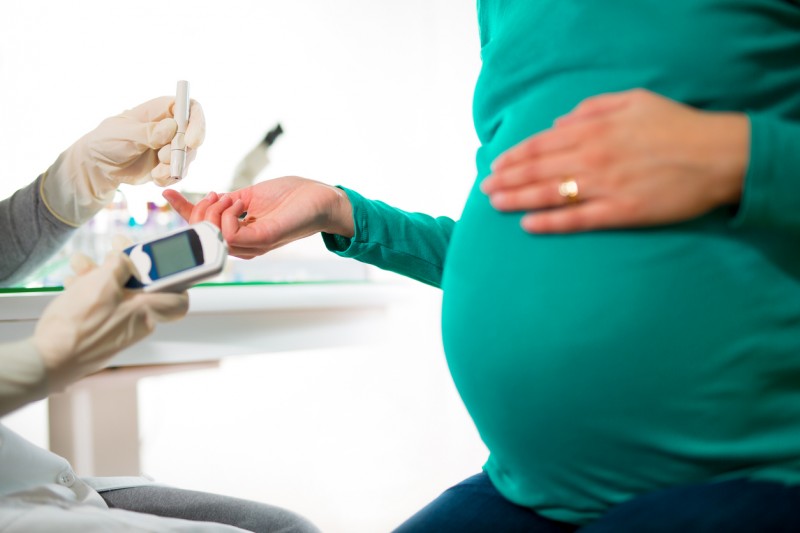 Gestational diabetes is a form of diabetes that occurs during pregnancy, when your body is unable to cope with the extra demand for insulin production, Red Nose Chief Midwife Jane Wiggill explains.
"This results in high blood glucose levels, which can lead to short-term or long-term health complications."
Gestational diabetes usually occurs around the 24th to 28th weeks of pregnancy, and usually disappears after delivery of your baby.
"Your healthcare team should test you for gestational diabetes around your 24th week of pregnancy," Jane says.
"However if you have risk factors for gestational diabetes you should be tested earlier."
What are the risk factors?
"If you are aged 40 years or over; have a family history of type-2 diabetes; have previously had gestational diabetes; are above the healthy weight range; or have had elevated blood glucose levels in the past, you are more at risk of developing gestational diabetes," Jane says.
Women from Aboriginal or Torres Strait Islander backgrounds, Melanesian, Polynesian, Chinese, Southeast Asian, Middle Eastern or Indian backgrounds also have a higher chance of developing gestational diabetes than women from other backgrounds.
If you are diagnosed with gestational diabetes, it's important to make sure the condition is managed to reduce the risk of complications during pregnancy and after the birth of your baby, Jane advises.
How to manage gestational diabetes
"Gestational diabetes can be managed by monitoring blood glucose levels, eating healthy and making sure you get plenty of regular exercise, and your health care team will be able to help you with this."
If gestational diabetes isn't managed and your blood glucose levels remain high, you may be at increased risk of premature delivery, miscarriage and even stillbirth.
"Properly monitoring your blood glucose levels, making sure you follow a healthy diet and lifestyle, and listening to the advice of your health care team will reduce complications and risk," Jane says.
If you think you are at risk of gestational diabetes, make sure you speak to your GP, midwife or specialist.