There are many dedicated staff, volunteers and supporters who together make the work of Red Nose possible. This is Andrew's story.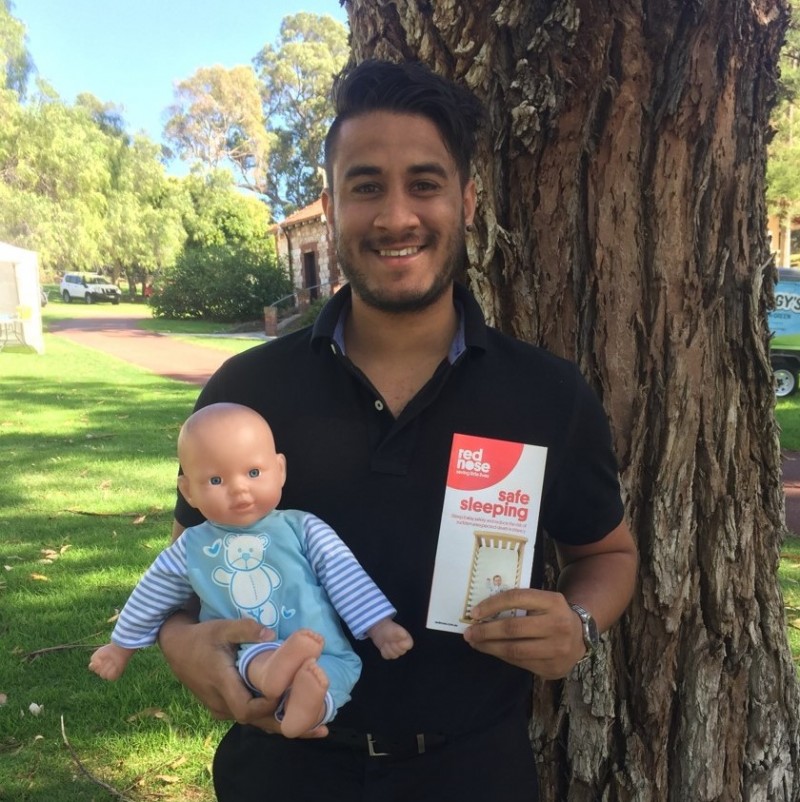 "I've worked at Red Nose since 2015, focusing on delivering safe sleeping education programs designed to help educate parents, health care workers and child carers on safe sleeping practices. Our Safe Sleeping education helps empower care givers to provide the safest possible sleeping environment for baby, reducing the risk of Sudden Unexpected Death in Infancy (SUDI) including sleeping accidents and Sudden Infant Death Syndrome (SIDS).
"In particular, I have been running our education and training program for Indigenous families in WA. Western Australia is constantly in the top two states for child mortality and SUDI risk and research shows that this population group have a much higher risk of infant loss.
"The program is designed to address these alarming statistics and close the gap by working with local services across WA to help educate families and communities with culturally appropriate materials.
"I travel regularly on regional trips, connecting with community based health professionals and local families. Many of these remote areas rarely have education opportunities come to them, making our program unique and important to the health of the community. Together with our local partners we help train over 600 new professionals each year and the demand for refresher training keeps growing.
"Working at Red Nose gives me the chance to educate those who are caring for our youngest generation, and to give them the best possible outcomes in those early stages of life.
"I really focus on providing individual families and communities' with evidence-based approaches to safe sleeping and reducing the risk of SIDS. Getting out into regional and remote communities allows me to recognise the great need there is for the education that I can offer.
"It is very quickly apparent how the death of a child can influence not just a family, but a whole community. My goal is to empower families and communities to be able to minimise risk whilst providing them with the knowledge to educate others.
"My favourite part about working with Red Nose is the sense of community. Red Nose is, and has always been, at the forefront of providing assistance and assurance to families who are experiencing heartbreaking loss, which really allows me to put into perspective the work that we are doing here every day.
More information

Call our Safe Sleep Advice Line on 1300 998 698 (during business hours) or email education@rednose.org.au