Belinda and Rory Sloane, along with Red Nose Australia, are pleased to launch an Australian documentary aimed at raising awareness and funds to reduce the rate of stillbirth in Australia.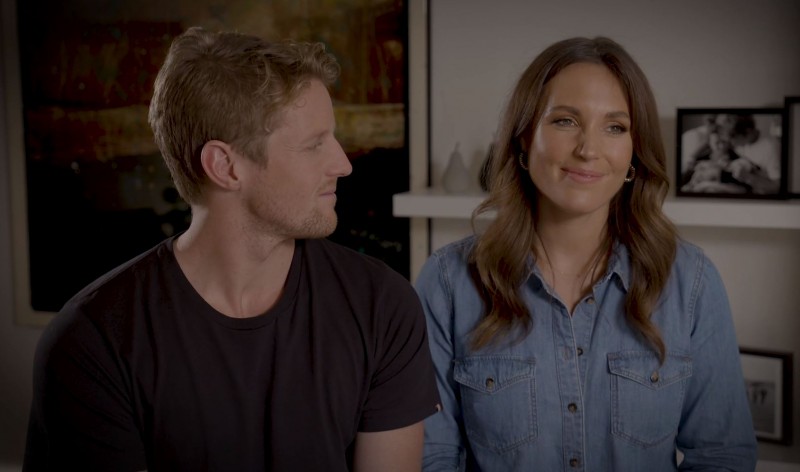 Lion Warrior is an Australian documentary that tells the story of Leo Rory Sloane, who was born still on Friday 24 August 2018, at 34 weeks' gestation.
Leo is the first child for Adelaide Crows co-captain Rory, and Channel 7 lifestyle presenter Belinda Sloane.
The Sloane's developed the concept of Lion Warrior as Leo's legacy, and to find the answers to why stillbirth occurs and how it can be prevented.
"If we can help families and prevent stillbirth from happening, or if they are unfortunate enough to go through a stillbirth, and we can provide them with a little bit of comfort and guidance, then that would be an unbelievable legacy for Leo," says Rory.
"The stillbirth rate in Australia hasn't changed in 20 years, and there's six parents going home without their baby every day, which to me is just mortifying," says Belinda.
"We had no idea until we had Leo and then did our own research that we realised stillbirth was so prevalent in Australia."
Filmed in Adelaide and Melbourne, and produced by Amanda Bachmann, Lion Warrior follows the Sloanes' journey, from the moment they realised something was wrong, to their drive to raise awareness and funds for lifesaving stillbirth research.
Covering topics such as grief, support, research and education, the documentary includes interviews with psychotherapist and counsellor Rebecca Kerner; Red Nose Australia CEO Keren Ludski; and Clinical Geneticist Associate Professor Chris Barnett from the Women's and Children's Hospital, Adelaide.
Red Nose Australia CEO Keren Ludski said the charity was honoured to work with the Sloanes in the making of Lion Warrior.
"Stillbirth is absolutely a national tragedy, with more than 2,000 babies dying in Australia each year," she says.
"The impact each death has on the Australian community is unspeakable – with up to 60 people affected by each tragic death.
"What is so incredibly special about Belinda and Rory is that by sharing Leo's story, they have the ability to help so many people.
"Because what the wider Australian community doesn't hear about is these heart wrenching stories that leave so many people deeply hurting."
The Sloanes hope that by sharing their story they can raise funds to support Red Nose Australia stillbirth research projects in Leo's name.
"One of the most heartbreaking moments I've ever felt was watching our son be taken away to a funeral home before he's had a real crack at life," says Rory.
"If part of Leo's legacy is to raise the money needed to fund lifesaving research to stop stillbirth happening, then he would make his mummy and daddy extremely proud," says Belinda.
Watch Lion Warrior, and donate to stillbirth research in Leo's name at: rednose.org.au/lion-warrior