There are many dedicated staff, volunteers and supporters who together make the work of Red Nose possible. This is Bianca's story.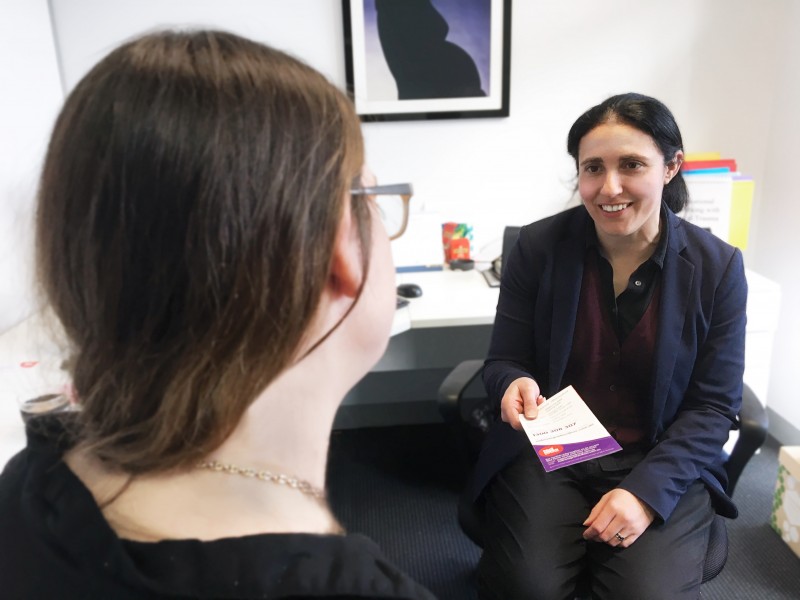 "I've worked at Red Nose as the Bereavement Clinical Services Manager for 5 months, and I have been privileged to work in the Grief and Loss space for more than 10 years. I started working with children and adolescents, and now work with children as young as 4 and adults as young as 80.
"At Red Nose, it's quite a privileged position to be in, sitting alongside someone who is willing to sit with you in the darkest moments in their life. With grief, it never really leaves us, but we work with holding people and integrating them back into their life and world.
"More and more we are beginning to understand that bereavement counselling is a specialised field. Grief is a very natural human response to a loss and we talk a lot about it being as individual as a fingerprint, for how someone is going to experience and express their grief.
"The Red Nose team is unique in that we ensure that our counsellors have the right skill-sets and the training to be able to provide this specialised support. It's really important that there is that extra training within the field of grief and bereavement.
"I'm passionate about working with bereaved families, and championing education and advocacy for families in their communities. Our families spend the majority of their time in their workplace or at home, so it's important to help them have networks of support within their community so they can feel safe and supported. Not everyone will come to counselling, but they will need that support within their communities.
"People don't know how to respond to the death of a baby or child, because it really goes against the order of nature. And this is OK, but it demonstrates to us that education is really important for people individually, and organisations as well.
"At Red Nose, we work with workplaces to help people integrate back into their roles. It's almost like they are creating a new normality following the loss of a baby or child, because the person they were before is no longer the person they are now.
"We find it's also very helpful for organisations because if they can support someone with a return to work process then it's more likely they will feel supported to be able to stay in their role."
Red Nose Grief and Loss training is designed to build the skills of people who interact with bereaved families and clients. Drawing on our 40 years of experience in bereavement counselling, our evidence-based training packages are interactive, flexible and can be tailored to meet your workplace's needs.
Visit our website to explore our training packages.
Red Nose Grief and Loss Service is here for you 24 hours a day, 7 days a week. Call us on 1300 308 307 to speak to a trained counsellor or visit our website for a range of resources.