Red Nose and BIG W celebrated their partnership with the presentation of a cheque for $118,608 to Red Nose, Chief Executive Officer, Theron Vassiliou, by BIG W Managing Director, David Walker, at the retailer's Macquarie store on Wednesday.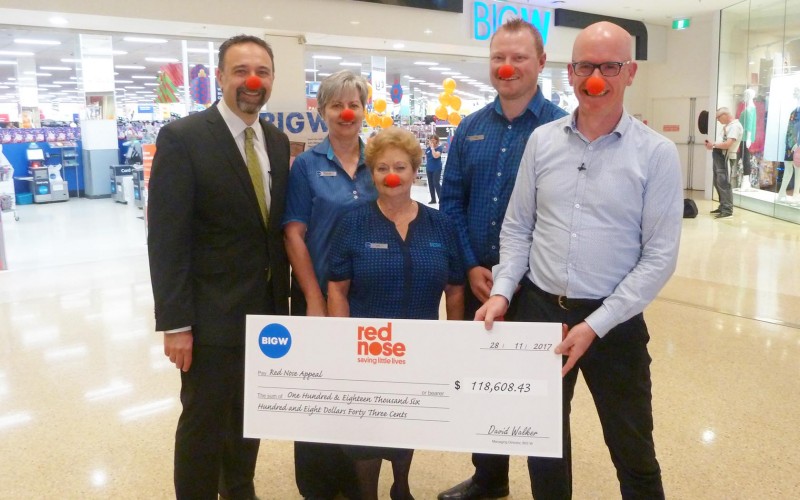 The amount was raised through the sale of Red Nose Day products in 186 BIG W stores nationally in May and June this year, and brings the retailer's fundraising tally for the annual event to more than $1.37 million since the two organisations commenced their partnership in 2008.
"Working together with BIG W team members helps us to work towards our vision where no child dies suddenly and unexpectedly during pregnancy, infancy or in childhood," Mr Vassiliou said. "We will invest the funds raised through BIG W stores from Red Nose Day on world-class research and clinical innovation – and working towards finding answers to what we don't know. We will also continue to educate new parents, and health professionals on how to keep babies safe and driving best practice."
Mr Walker said that by selling Red Nose merchandise across their network of stores nationally, BIG W is proud to support this great cause. "Families and children are at the heart of everything we do at BIG W, which is why we do our part to support the work that Red Nose contributes to the Australian community," Mr Walker said.