Follow our top tips below and enjoy some special bonding experiences with your baby.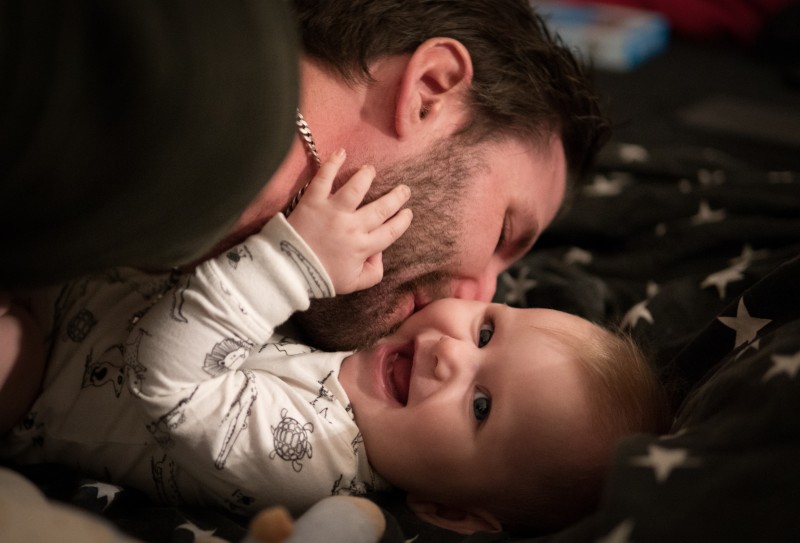 Are you a new or expectant dad? Congratulations, and get ready to enjoy some special moments with your new bub.
As a new dad, the relationship your baby has with you is critical to their learning and development, Red Nose's Chief Midwife Jane Wiggill explains.
"Your baby is ready to communicate and bond with you from birth, and there's so much you can both do together," Jane says.
"Your baby knows who you are and recognises your voice from when he or she was in utero."
A great way to spend time together with your baby from birth is tummy time.
"Tummy time together allows your baby to see your face, as well as hear your voice," Jane explains.
And don't be hesitant to be hands on.
"Enjoy your new baby, especially at times such as bathing and nappy changing, or going for walks together in the pram" Jane says.
And did you know interaction such as cuddling and holding your baby aids in brain development? Touch, Jane says, helps build trust with one and other, as well as a great form of bonding.
"Also make sure you talk to your baby as often as you can, to promote language development," Jane says.
And most importantly, play, and have lots of fun while doing so!
"There are so many different ways to play with bub, which develops social and emotional skills, as well as physical strength, development, and gross motor skills," Jane says.
"Our favourite playtime activities are reading, singing, making faces, or playing peek-a-boo."
Top tips for bonding with your baby:
Tummy time – allows bub to see

your face



Bathing, changing and feeding –

being hands on allows you to enjoy precious moments



Cuddles and kisses – a great

way of building a close bond with bub



Talking – as baby gets older,

he or she will start responding



Play time – enjoy activities

such as reading, singing, and games such as "peek-a-boo"

Learn more Safe Sleeping and Parenting tips in our Advice Hub.