Red Nose welcomes the news that a new international study, which analysed data from eight large case-control studies, has determined the duration of breastfeeding necessary to provide a significant protective effect against sudden infant death syndrome (SIDS).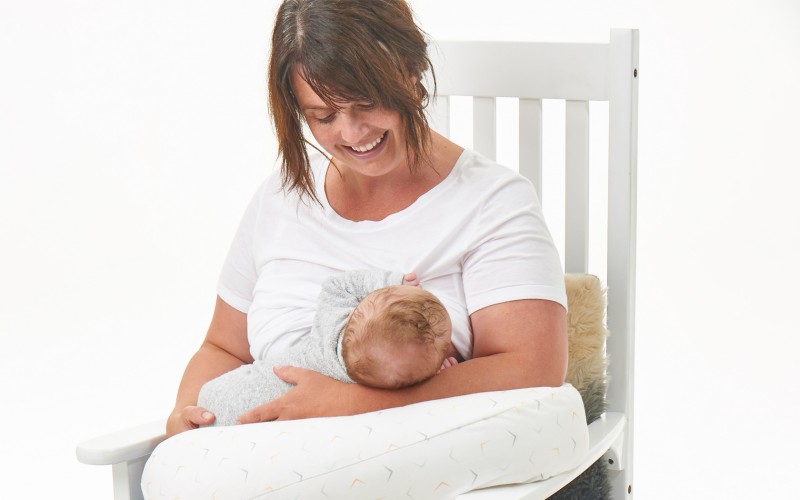 Breastfeeding for at least two months cuts a baby's risk of SIDS almost in half, an international collaboration of researchers has found. Breastfeeding does not need to be exclusive to confer protection. The longer babies are breastfed, the greater the protection, the study concluded.
"This research provides further evidence to support Red Nose's recommendation to 'breastfeed baby' to reduce the risk of sudden unexpected death in infancy," said University of the Sunshine Coast Professor of Nursing Jeanine Young, who is a member of Red Nose's National Scientific Advisory Group. "It is very important that health professionals and mothers know that breastfeeding for at least two months will so significantly reduce the risk, so that mothers who wish to breastfeed are supported to do so."
Previous studies have linked breastfeeding to a reduction in the risk of sudden unexpected death in infancy, but this study is the first to determine the minimal duration necessary to provide that protection. The researchers analysed eight major international studies that examined 2,259 cases of SIDS and 6,894 control infants where death did not occur.
Professor Young said mothers who cannot or chose not to breastfeed can reduce the risk of sudden unexpected death in infancy in other ways.
"Red Nose also supports parents who bottle feed their babies through the other five evidence-based strategies that they can use to reduce the risk of sudden unexpected death in infancy," Professor Young said.
Australian safe sleeping recommendations to reduce the risk of sudden unexpected deaths in infancy are:
Sleep baby on the back from birth, not on the tummy or side

Sleep baby with head and face uncovered

Keep baby smoke free before birth and after

Provide a Safe Sleeping Environment night and day

Sleep baby in their own safe sleeping place in the same room as an adult care-giver for the first six months

Breastfeed baby

For more information on the benefits of breastfeeding, read Red Nose's Information Statement 'Breastfeeding and the Risk of Sudden Unexpected Death in Infancy'.