Hot tips for summer safety - car seat safety and your baby​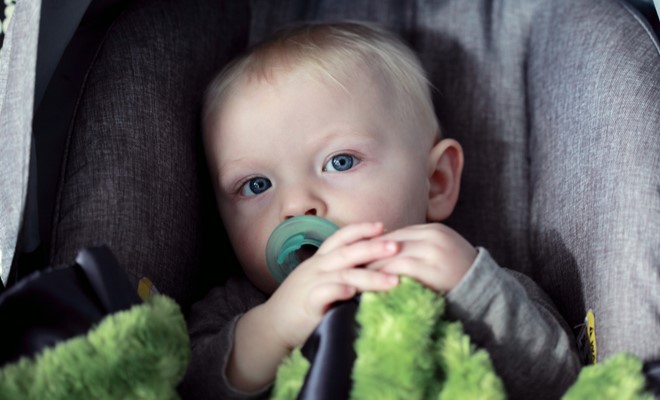 With summer holidays approaching, chances are you and your family will be spending more time on our roads and in the car. Before starting off on your road trip adventure, it's important that your children are safe while travelling.
Red Nose Chief Midwife, Jane Wiggill, talks car sear safety – follow her hot tips below and enjoy safe travel this summer:
When it comes to car safety, the first thing to do is to make sure your child's car restraint is fitted properly. It can be common for car seats and restraints to be fitted incorrectly, which increases the risk of serious injury. A quick check to make sure your child's car seat is safe and secure could make all the difference.
Before setting of on your car journey, make sure your restraint is:
The right size for your child

Correctly fitted to your vehicle

Properly adjusted and fastened

Meets Australian safety standards (AS/NZS 175)

If you're using a second hand car seat, make sure it is in good condition, with no cracks or frayed straps and with a working buckle.
It is important not to use a restraint that has been involved in a car accident. That's because the integrity of the device could have been compromised in the accident even if doesn't look damaged.
It's also important to only use your baby's car seat or capsule while travelling in a car.
Car seats are only designed to be used in the car and should never be used to sleep a baby or child.
It may be convenient to keep baby in the car seat or capsules if they have fallen asleep, but leaving babies in a curved position for a long period of time can increase the risk of slow asphyxiation (suffocation).
This is why it is so important to take breaks while travelling long distances.
Car restraints may cause an infant's neck to flex forward into a chin to chest position, which can block a baby's airway. And once the car journey is over, make sure to remove your baby from the car seat or capsule, even if it means waking them.
Temperature inside cars can rise very quickly in hot weather. Babies and children are at increased risk of overheating while travelling in a car in hot weather.
Be aware of the temperature within the car, as overheating is a risk factor of SIDS (Sudden Infant Death Syndrome).
And never leave your child alone in the car, not even for a couple of minutes. You never know what could happen.
Want to know more about car seat safety? Go to our Education Resources.
References:
https://www.kidsafevic.com.au/road-safety/child-restraints/child-restraint-laws
https://www.betterhealth.vic.gov.au/health/healthyliving/child-safety-in-the-car
https://raisingchildren.net.au/preschoolers/safety/car-pedestrian-safety/child-restraints