A significant new international collaboration seeks to research participants.
The study will provide the most comprehensive evidence base to date on how the COVID-19 pandemic is changing pregnancy and new parenthood.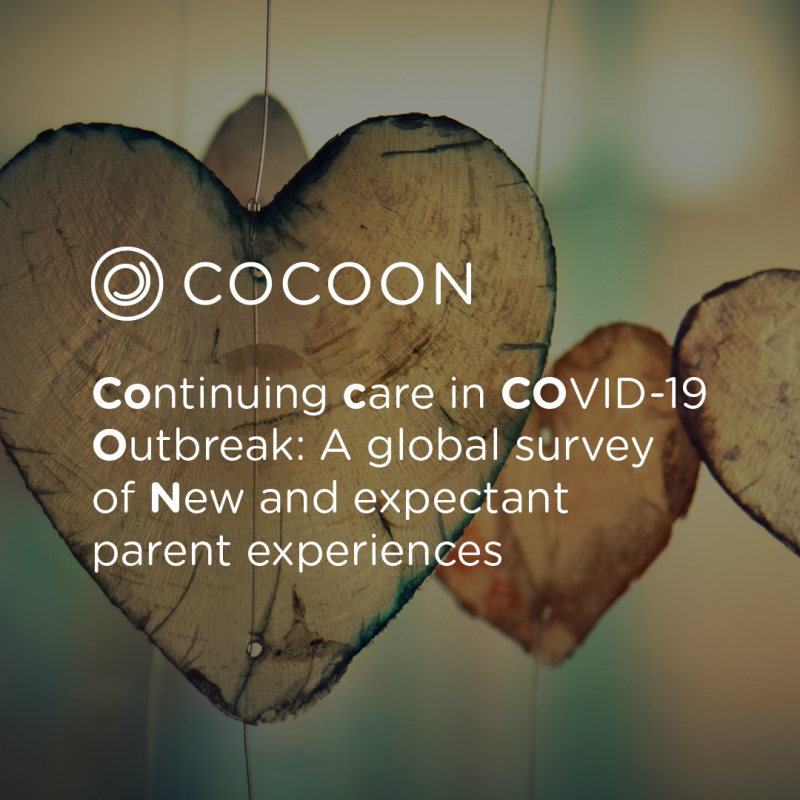 The study is a collaboration between Mater Research, Ciao Lapo, Burnet Institute, International Stillbirth Alliance, Stillbirth Foundation Australia, Umamanita, King's College London, University College Cork, Paternite Famille et Societe and a number of other global partners to deliver this research project.
The global research study involves participants from Australia, Brazil, Canada, Germany, Italy, Netherlands, Spain, UK, USA and many others.
What is COCOON?
COCOON has been developed by a global team of researchers and clinicians to understand how maternity care has changed since the outbreak of COVID-19. We want to understand the psychosocial impact of our response to the outbreak on women and their partners who are having a baby during this challenging time. This study will examine a range of issues including the use of telehealth appointments (via telephone or video call), the impact of isolation and social restrictions, and the challenges and concerns of parents.
The study seek to understand the experiences of COVID-19 on parents who have experienced stillbirth or neonatal death during this outbreak. This is one of the few studies world-wide to investigate the impact of COVID-19 on the care of bereaved parents after the death of a baby.
It is hoped that the COCOON study will help improve future care for all families around the world during this pandemic, and future health crisis.
For more information visit or to participate in the study, visit the COCOON website.