Red Nose is pleased to announce Craig Heatley as the new Chair of Red Nose. Craig was elected Chair following the resignation of Graham Henderson, who served for 13 years on the Boards of the Sudden Infant Death Research Foundation (VIC), the National SIDS Council of Australia, SIDS and Kids Ltd and Red Nose.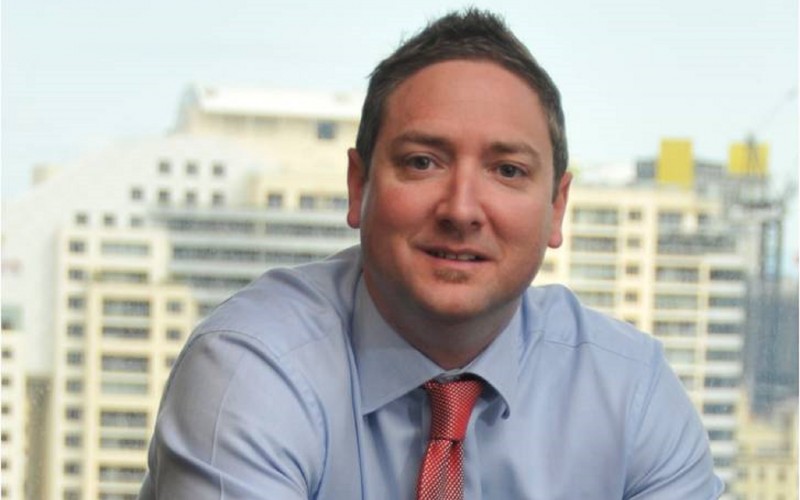 Craig said he looked forward to guiding Red Nose as it continued to strive to achieve its vision of a future where no child dies suddenly and unexpectedly during pregnancy, infancy or in childhood.
"With nine babies and children still dying each day in Australia suddenly and unexpectedly, it is vital that the Board of Red Nose provides the direction for the organisation that will help us reach our goal of reducing this number to zero," he said.
"It is also important that we look back at the past and not forget the reasons why our organisation was originally formed, including to support bereaved families and anyone affected by the death of a child."
Mr Heatley joined the Board in 2012 and has been Deputy Chair since 2013. For almost two decades he has worked for PricewaterhouseCoopers in the USA and Australia and is currently an Assurance Partner based in Perth.
Craig thanked departing Chair Graham Henderson for his many years of commitment and dedication, and the integral role he played in the process of SIDS and Kids moving from a federated organisation into a single entity – a complex process that took many negotiations over more than a 10-year period.
"The merging of the various state member organisations into one combined unified organisation is a significant contribution that will ensure the longevity of Red Nose. As one unified organisation we will be able to continue to offer counselling to bereaved families, educate the public on safe sleeping and safe pregnancy and continue to fund research to find answers as to why babies die.
"I have learned many things from watching Graham chair meetings and I am grateful for his calm and measured insight that has helped steer the organisation to a brighter future. On behalf of the Board I want to sincerely thank him for his 13 years volunteering as a Board Director and Chair and wish him all the best."
Former SIDS and Kids Board Member Lesley Jones, who introduced Graham to the organisation, said:
"I was lucky enough to start working with Graham in 1987, and after my son Brendan passed away from SIDS in 1988 Graham was extremely patient and caring during Pete's and my darkest days. Graham was always interested in my voluntary work and the work of the Sudden Infant Death Research Foundation.
"I knew he would be an amazing asset to the organisation and when a position on the Board became vacant, I jumped at the opportunity to offer it to him. I also knew my time on the Board was drawing to an end and I was relieved that Graham would be there to look after the organisation."
The team at Red Nose look forward to working with Craig in his new capacity as Chair at this exciting time in the organisation's history.