Red Nose is turning 40. It was July 1977 when the Sudden Infant Death Research Foundation was founded by Kaarene Fitzgerald following the death from sudden infant death syndrome (SIDS) of her son Glenn Nelson Fitzgerald, one of 18 Victorian babies to die that July.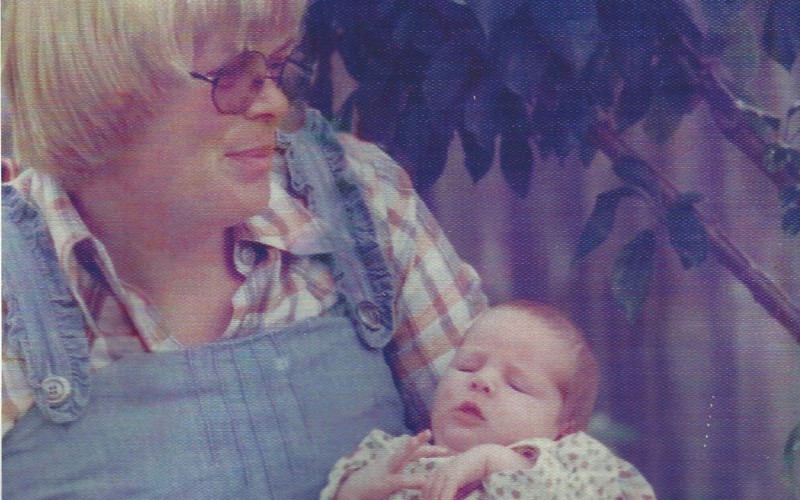 Forty years later, the organisation has made a significant impact on reducing the rate of child deaths in Australia, has committed millions to research, and provided bereavement support to thousands of people impacted by the death of a child.
"To quote a former long-time employee 'All of this is the monumental outcome from the death of one very small, very loved baby,'" said Red Nose CEO Theron Vassiliou. "It was thanks to Kaarene's leadership that the perception of SIDS changed and there was a significant shift in how bereaved families were treated during those initial devastating days following the death of their child."
Following the creation of the Victorian body in 1977, similar organisations were soon founded in the other states and territories, eventually coming together as a federated organisation and changing their name to SIDS and Kids.
Programs introduced in 1990 to educate parents about safely sleeping babies – especially the advice to avoid tummy sleeping – are believed to have been a significant reason for the reduction in sudden and unexpected child deaths – in 1989 there were 485 deaths under one year of age; in 2015 there were just 113. The estimated lives saved in that time is 9,450.
The organisation also realised the importance of research at an early stage and provided its first research grant of $10,500 in 1978. Today, research funded totals more than $16.7 million.
Even at the beginning it was recognised that the organisation should have a broader focus than just cot death, as SIDS was then known. Minuted at the very first meeting, Kaarene is quoted saying:
"The idea of setting up a Research Foundation developed during conversations with friends, other parents and Alan Williams (Director of Pathology at the Royal Children's Hospital and mentor of Kaarene). They felt that since grieving for a baby is a common, natural process shared by parents of a miscarriage, stillbirth, accident etc. alike that the Foundation should be concerned with not only S.I.D.S. but broader aspects of infant mortality also."
Today, Red Nose Grief and Loss receives more than 600 referrals for support annually, of which 70% will go on to receive ongoing counselling and support.
With 3,200 babies and children annually dying suddenly and unexpectedly from causes including stillbirth, SIDS and accidents, there is still much work to do, Theron said.
"Last year, Red Nose, as well as changing its name, pledged to eliminate all preventable deaths in babies and small children through education and research. This year we already committed to support four research projects into stillbirth and SIDS, and have announced a grant to support further research.
"With a renewed vision, a strong national organisation and a talented team, the future for Red Nose is very bright," Theron said.
Read more about Red Nose's history or about our founder.