As a mum of two, Red Nose's Chief Midwife Jane Wiggill knows just how difficult it can be deciding what to pack to help keep your baby safe when sleeping away from home.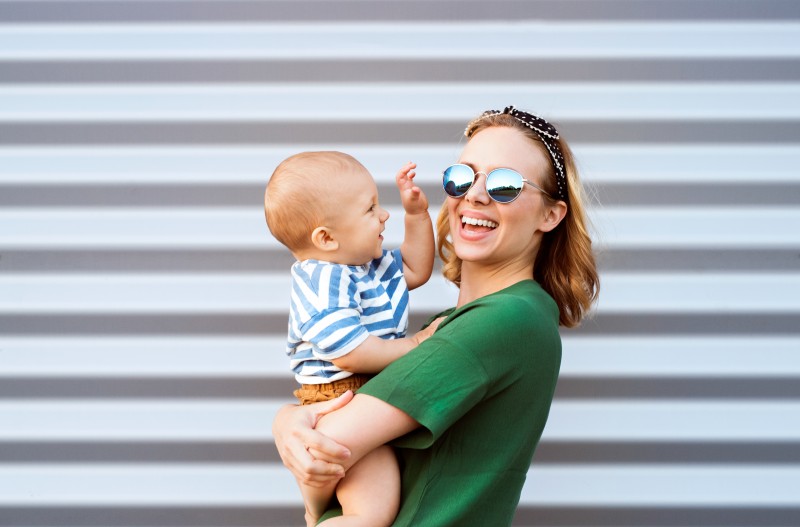 "Being prepared is key to ensuring your baby is in a safe sleep environment when away from home," Jane says.
Packing a selection of clothing, sleep bags and wraps that caters to different temperatures helps make travel easier.
"It's important to be ready for all weather conditions, as overheating is a risk factor for SIDS," Jane says.
"Pack clothing suited to all weather conditions so you can easily change baby into cooler items of clothing, such as short and long-sleeved body suits, singlets, and spare sock."
"Make sure you have a selection of sleeping bags with different TOG ratings, as well as swaddles and wraps with varying degrees of thickness.
"This helps keep your bub dressed to the conditions."
It's also easier for a baby to become unsettled outside of their regular daily routine, but there are some things you can to help.
"Trying to keep a similar routine for sleep time can help to minimise stress for parents, even with the change in your daily routine," Jane explains.
And, depending on the age of the baby, they may rely more heavily on an object such as a special teddy. "Allow baby to enjoy this familiar item, but always remove it from the sleep environment at sleep time," Jane cautions.
Like at home, always keep baby in a separate safe sleep environment while sleeping.
"It can be more tempting to sleep baby in the same bed with you while on holiday, however this is definitely not a safe option," Jane says.
"Take a portacot that meets Australian standards with you, and make sure there are no rips or tears, or broken elements, on the portacot.
And always ensure a loan cot or port-a-cot meets Australian standards and is in excellent condition. "You can always call ahead to check," Jane advises.
And if travelling by car, use shade cloths on the windows. "Overheating in cars is really common, but shade cloths on the windows make a huge different," Jane says.
"Take regular breaks while travelling and make sure your baby is well hydrated."