Entrants in this year's seventh annual Great Australian Ride, which commences at Byron Bay on 6 August, are close to reaching their goal of raising $75,000 for Red Nose.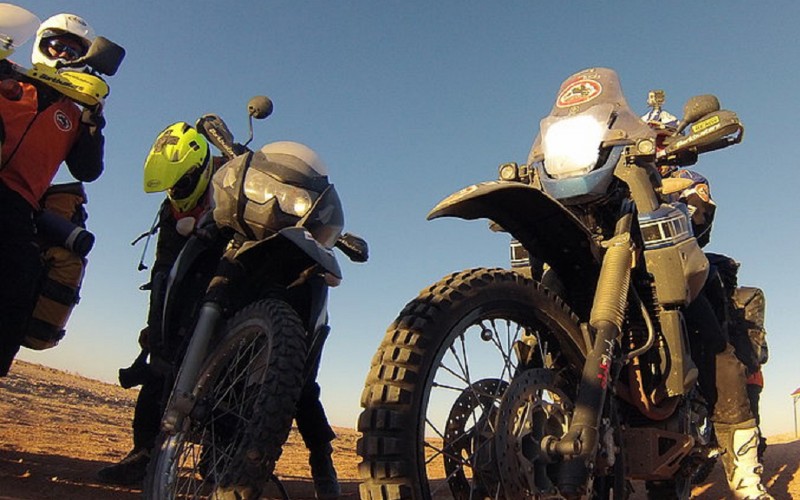 The 13 riders have raised more than $70,000 through donations to help Red Nose provide community education and bereavement support for people impacted by the death of a child.
"The Great Australian Ride will provide the riders with thousands of memories and give them the opportunity to fundraise and support a truly worthwhile cause," said ride founder Stuart Ball.
The riders will set off on an epic 7,500km journey from the Australian mainland's most easterly point, Cape Byron, to its most westerly point, Steep Point in WA. Over 19 days they will pass through Alice Springs and take in natural landmarks including Uluru, Kings Canyon, The Olgas, and the Strzelecki, Sturt Stony, Simpson and Gibson Deserts.
The event came about after Stuart rode his motorcycle solo and unassisted 6,000km across Australia in 2011 to raise money for charity after his daughter was born two months premature and spent four weeks in hospital. The following year, he set about sharing the experience with other adventurers, inviting 12 to take part, and together they raised $26,275 for Red Nose (then SIDS and Kids Queensland). The event has now raised $314,000 for Red Nose in its history.
"Every time I leave Cape Byron with Team GAR I am filled with immense pride and admiration for our riders, and I know that our actions will help and contribute to those families who have sadly been affected by SIDS," Stuart said.
Donations in support of the event can be made at everydayhero.com.au/event/the-great-australian-ride-2017.
For more information about the Great Australian Ride visit www.thegreataustralianride.com.