Red Nose Peer Support Manager Janelle Marshall, shares how your generosity helps heartbroken dads find the support they need, when they need it most.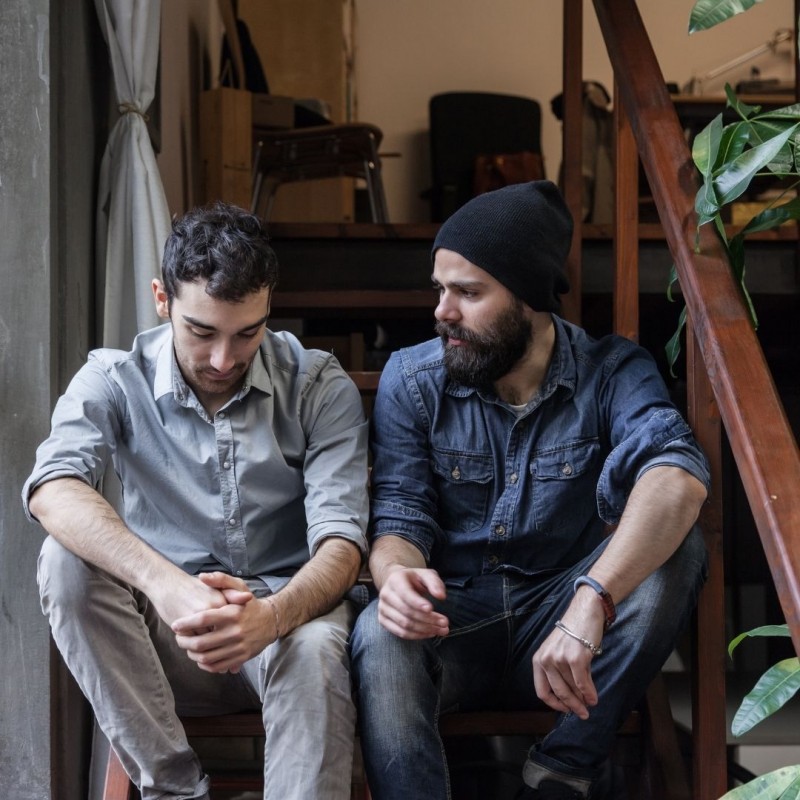 After the heartbreaking loss of their child, many dads struggle with how to grieve 'the right way', feeling a different societal pressure that can complicate their grieving.
Thanks to your generous support, our latest Ways to Be Ok Forum focused on supporting dads after the devastating loss of their child.
Many bereaved dads feel weighed down by the expectation to focus energy on supporting their partner or to get back to work and normality – often resulting in ignoring their own need to grieve.
Of course everybody grieves differently, but the different expectations on mum and dad can impact their relationship and make the grieving process even harder.
Our recent online Ways to Be Ok Forum created a safe space for men and their families to discuss their grief and learn new strategies to connect during heartbreak.
A panel of bereaved fathers led the discussion, sharing experiences on how they navigated their grief, what supports they put in place and how best to relate to partners during this difficult time.
Sharing personal stories of losing their babies, one year, eight years and sixteen years ago, our brave panel of dads helped normalise and validate men's grief and gave hope to those whose losses were still fresh.
They shared strategies and answered questions to assist other grieving dads better understand their own grief journey.
Attended by both dads and mums, parents commented that the Forum was such a comfort and contained many helpful tips for themselves and their partners.
"It helped me feel less alone. My wife and I now feel comfortable to sign up for an online support group too."
Your generosity helps ensure no dad has to walk the lonely path of grief alone.
Through our forums, suite of online resources, counselling and peer supports, every parent has the tools they need to cope after the heartbreaking loss of their baby or child.
Find resources for grieving dads online here at Fathers of Loss.

To help ensure that every parent has the support they need, please donate here.