Red Nose has partnered with Angel Babies Playgroup and Sands to welcome bereaved mums to a special new grief support group to be held in our WA office each month.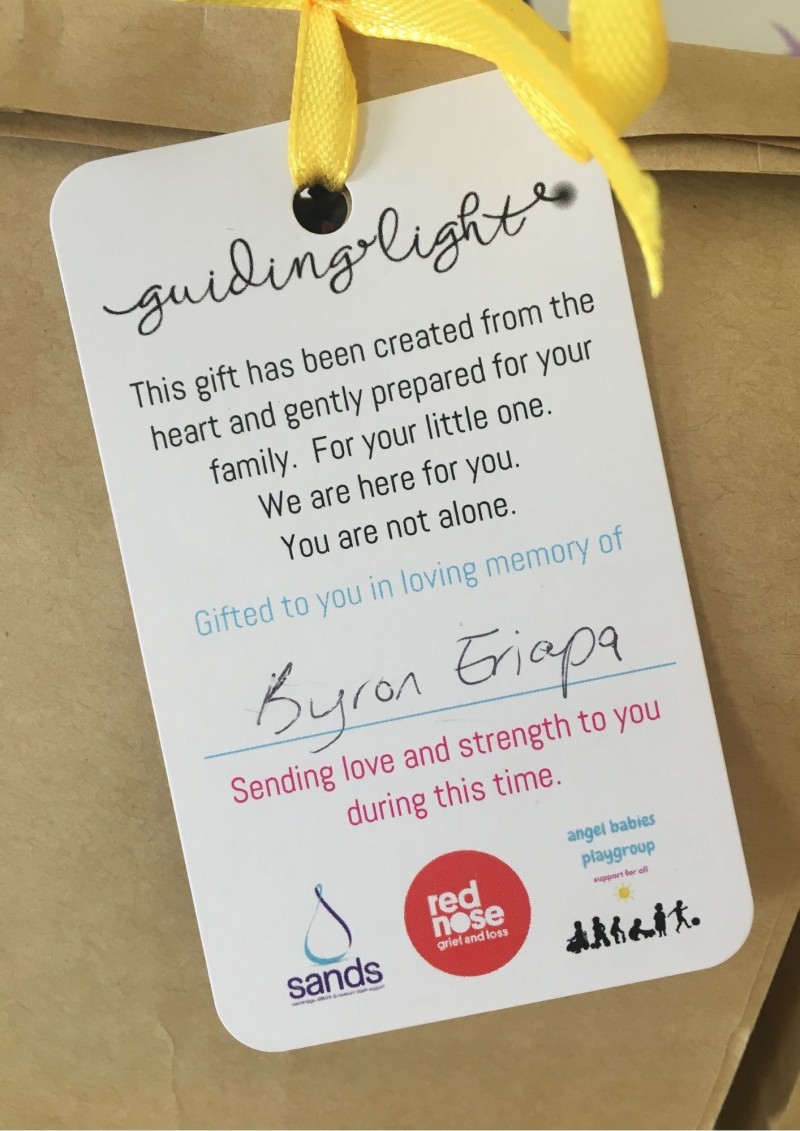 This group is not only a safe space where mothers can share their experiences and connect, it also offers the opportunity to create special Care Packs for newly bereaved parents, in memory of their own beloved child.
Angel Babies Playgroup bought the concept to Red Nose after co-founder Megan lost her own son Byron in May 2019 after he was born too early, at just 22.2 weeks.
Finding comfort in connecting with other grieving mothers, Megan and four other bereaved mothers formed the group to bond, laugh and cry together.
They named the group Angel Babies Playgroup because they envisage their children playing together in a playgroup with other angel babies.
Megan says, "There is no better support, than from a person who understands you, and grieves alongside you."
Today, a network of mothers across Australia and New Zealand lovingly create Care Packs to donate to local hospitals, to offer a small piece of comfort to newly bereaved parents.
Each special Care Pack contains items that have been kindly donated from the community and tied with a ribbon and card in honor of a lost little one.
A bereaved mother who recently received a Care Pack said, "To know that another grieving parent was willing to show their support to me and my family was so precious. To show me I wasn't alone. Such a kind soul to make these care packs in honor of her son and they mean so much to those who received them."
Red Nose are proud to introduce this new, monthly event that combines Care Pack crafting along with facilitated group support.
Mothers who attended the first group last month spoke of how important the session was to their own healing.
"I loved the session - talking and learning about grief, and then being able to do something crafty. I think it was a great group size and I'm so looking forward to being with like-minded mamas again x."
"This workshop was really beneficial to me because I don't get to speak openly about him but I'm able to do that here and make care packs in his name as well. I'm definitely coming back every month. I learnt a lot about grief and feeling a lot more confident and a weight off my shoulders. Thank you."
The next Care Pack Crafting Circle will be on held on Tuesday 27th October at 6pm at Red Nose's WA office, 33 Sixth Avenue, Kensington WA.

For more information please email mail@rednose.org.au