How to keep your baby hydrated in warm weather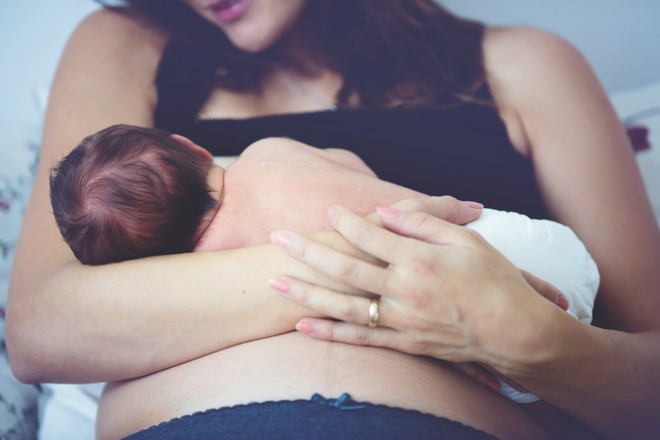 In the hotter months, we often receive questions from parents wanting to know how to keep their baby hydrated.
There is a misconception that young babies need extra water in the warmer months, but this isn't the case. All babies need is more frequent breastfeeds, explains Red Nose's National Manager for Health Promotion, Dr Bec Thornton.
"Extra fluids are not necessary when baby is exclusively breastfed," says Bec. "However, in hotter months, baby may feed more frequently and for shorter periods than usual because they are thirsty – just as you are".
Bec explains that foremilk at the beginning of the feed has a lower fat content and more water and naturally quenches baby's thirst. Later in the feed, the milk becomes creamier, and baby's hunger is satisfied. Breastmilk composition changes to suit your baby and in response to weather changes.
"For older babies and toddlers who are no longer exclusively breastfed, encourage them to drink cool boiled water in a cup between breastfeeds. You can also offer extra 'snack' breastfeeds to aid hydration," says Bec.
Bec also says it's important to pay attention to your children in the hot weather, especially as some babies become more sleepy in hot weather – particularly when travelling.
"Be aware that you may need to wake your baby for feeds to ensure they don't become dehydrated."
When it is hot, skin contact between you and your baby can be quite uncomfortable making breastfeeding more challenging for both of you.

Using a thin lightweight fabric such as a muslin wrap or a cloth nappy between you and your baby can help, as can dabbing with a cool face washer and sitting near an oscillating fan.
Dr Bec's top tips for signs of hydration:
6 wet/dirty cloth nappies or 5 disposable nappies in 24 hours or if toilet trained, note that the urine will be odourless and clear/very pale in colour.
Good skin colour and muscle tone.
Baby is alert and reasonably contented and does not want to feed constantly.
For more tips to help keep your baby and children safe this summer, check out our Safe Sleep Advice Hub.