42 years ago today, the organisation started by parents Kevin and Kaarene Fitzgerald began.
One day earlier, their son Glenn, had died from SIDS.
** a warning that some readers may find the following story distressing **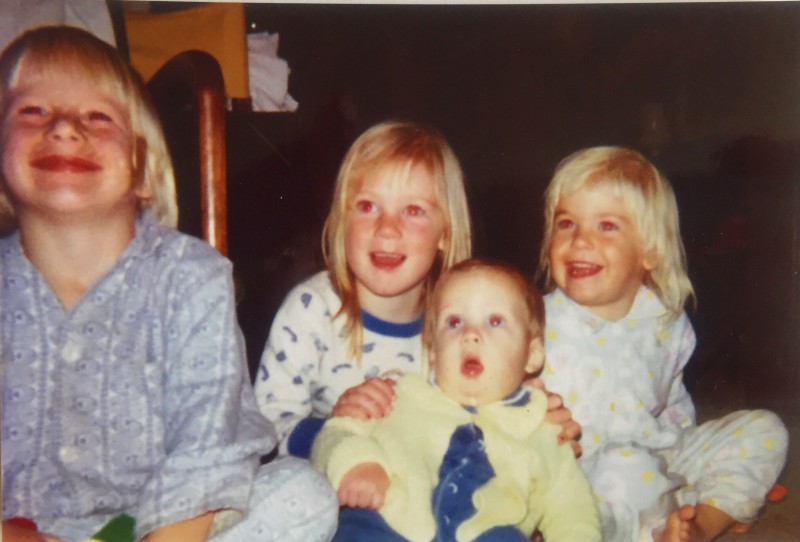 Their family's tragic story is the story of our beginning – and the organisation now known as Red Nose Australia.
Glenn's father, Kevin, recounts the early days of the organisation, and shares his advice on what he would say to other families who are grieving.
"When we found Glenn in his cot, we tried everything. I did mouth to mouth, trying to get anything to happen, but there was nothing there.
"It's just the most terrible feeling when you have a baby who, last night you cuddled and today he's just a rag doll. It's just awful.
"At the Royal Children's Hospital, we just wanted to know why this happened. And it was something that no one could tell us why. So, we started saying we have to do something about it. We have to know. If this happens to other people, then it's just terrible because there's no support, nothing.
"The doctor at the Children's Hospital suggested we do something like start a foundation. We knew we had to raise money to fund research and get support for people. So on that day, the day after Glenn died, we started the foundation.
Kaarene was the dominant force. She really carried it. She was a natural leader, at the time she didn't know it, although I did. She would hold the fort while I was at work, and when I got home, I'd take over. In the beginning, we just fumbled our way through it.
"It was a tough gig, but we knew we were helping people. With each passing day, we got tougher, and eventually we were surrounded by others who had also gone through this terrible nightmare. We all pulled together.
It gave us purpose when we were without purpose. And made both of us believe that Glenn didn't die in vain.
"There wasn't any support for families, or anyone to talk to. I remember doing a radio interview, and the presenter asked, what can people do? Who can they call?
"At the time, the only phone number available was our home number . So I said, 'you can talk to Kaarene and me. And the phone just started to ring. It would ring from 8am to 8pm. We'd stop for a quick dinner, and then keep going.
"We realised it helped people to feel less alone. We'd listen, and encourage them, and help them with ways to remember their baby.
"What would I say to families today? I'd say that you just have to survive. For me, I was helped by a community that put their arms around everyone else. We were all in the same boat.
"Today, you need to know you are not alone. It's not easy to keep going forward after a loss, but you still have a life to live. You have to find the positives, and be there for your other kids if you have them.
"Parents, especially mothers, need to know that this isn't their fault, and it isn't their babies fault. It just happened. Have faith that you can carry on and if you need support, the support is there.
"Now, there are experienced people that you can talk to at Red Nose, with their qualified counsellors.
In the early days, people didn't want to talk about their baby dying.
"One thing I'm especially proud of is that through research we were able to identify the six safe sleeping guidelines, which led to the Back to Sleep campaign [the national public health campaign that has helped reduce SIDS by 85% since 1989].
"Today, I'd like to see every parent get given the safe sleeping guidelines in the labour ward. I don't want to scare people, but it's a bit like putting a seatbelt on. We know we won't have an accident, but we put our seatbelt on anyway. Knowing the safe sleeping guidelines is a bit like that. It gives you the awareness to know what could happen.
9 August is Red Nose Day - learn more at rednoseday.org.au
Red Nose Grief & Loss 24/7 Support Line 1300 308 307